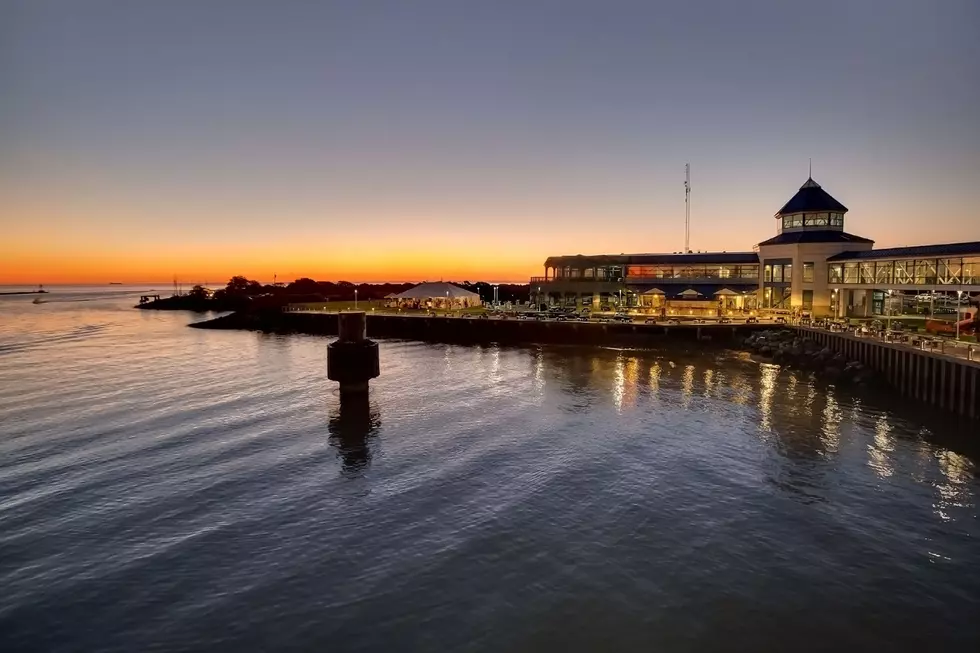 10 unique, out-of-the-way spots to check out in New Jersey
Via Ferry Park on Facebook
Our state has so many popular attractions, some of which are known worldwide.
Whether it's the shore, our major theme parks, boardwalks, amazing state and county parks and our great downtowns, New Jersey has a lot to offer.
There is more to the state than just the popular go-to places we have come to know and love.
We asked our listeners to highlight some of the out-of-the-way, off-the-beaten-path places that must be checked out.
The Glen — Montville
It's a beautiful spot apparently with a waterfall. We hear that it's a little tricky to find but it's near Lake Valhalla. Locals can clue you in.
It's on the Delaware Bay a few miles up from Cape May. More remote and undeveloped than most of the Jersey Shore.
We went this past summer, and you won't believe you're still in New Jersey. It's seasonal but worth the wait.
Old Mine Road — Delaware Water Gap National Recreation Area
The drive is stunning and a stop at the Walpack Inn Restaurant is recommended.
It's a real motorsports entertainment complex that's been hosting a wide variety of races since 2008.
Don't expect jet skis or gas-powered motorboats racing across the 519-acre natural glacial lake as only electric motors are permitted. Instead, you'll get views of colorful sailboats, canoes and kayaks on the still waters of Swartswood Lake.
It's a unique family-style restaurant in an old shore house about a half a block from the beach. You used to have to know someone to get in. Now you just have to call exactly one month before your desired date to make your reservation. Call early in the day!
They built a beautiful complex and dining experience on the launch site of the Cape May-Lewes Ferry. Great indoor dining and a great outdoor space with festivals in the summer.
It's known as an "abandoned town" on the Delaware Bay. But a few families still hand on to enjoy this unique waterfront town.
Great for bird watching, fishing or a remote waterside picnic. It's surrounded by water on three sides and offers great views of the Delaware River and Rancocas Creek.
Unique spots are just as cool as these unique gifts.
30 unique 'experience' gifts New Jerseyans actually want to get
Opinions expressed in the post above are those of New Jersey 101.5 talk show host Dennis Malloy only.
You can now listen to Dennis & Judi — On Demand! Hear New Jersey's favorite best friends anytime, anywhere and any day of the week. Download the Dennis & Judi show wherever you get podcasts, on our free app, or listen right now.
Click here to contact an editor about feedback or a correction for this story.
This has to be the best farmers market in New Jersey
If you're looking for a great farmers market, you have to visit the Summit Farmers Market. This year they have over 50 vendors, offering a large selection of great produce from various local farmers, lots of specialty foods and more. There is also plenty of free parking. My dog and I went for a visit last week and took pictures of what they have to offer.
Vendors Not Pictured:
Adventure Kitchen
Angel Planet Foods
Anita's Baked Wonders
Bull 'N Bear Brewery
Fit Fed Puppy
Foraged Feast
Hummus Boss
Jana's Jammy
Java's Compost
Kariba Farms
Louis Organics
Luxx Chocolat
Made with Clay
Mangalitsa
Our Woods Maple Syrup
Roaming Acres Farm
Spice Sisters
Stefan's Polish Foods
Sustainable Haus
Valley Shepherd Creamery
WoodsEdge Farm
The Summit Farmers Market will be open every Sunday, from 8 a.m. to 1 p.m. and will last until November 20th. The market is located at Park & Shop Lot #1 on the corner of DeForest Avenue and Woodland Avenue.
Below are photos of some of the local vendors joining the farmers market this season:
One of the Top 50 Candy stores in the US is right here in Jersey
Black River Candy Shoppe in Chester New Jersey was selected in
Food Network Magazine's
"America's 50 Best Candy Stores" a couple of years back and the story went viral online earlier this year.
I decided to take a trip down there for myself to see what they had to offer. Right, when you walk in you feel like you are Charlie about to take over the chocolate factory. Black River Candy Shoppe is a cute little candy shop offering hundreds of different types of candy.
They have old-school childhood candy as well as an incredible selection of newer candy varieties. Candy is displayed in old whiskey barrels, and a lot of their candy is sold in bulk by the pound. It is located in downtown Chester right off of Main Street. Check out the photos from my recent visit: