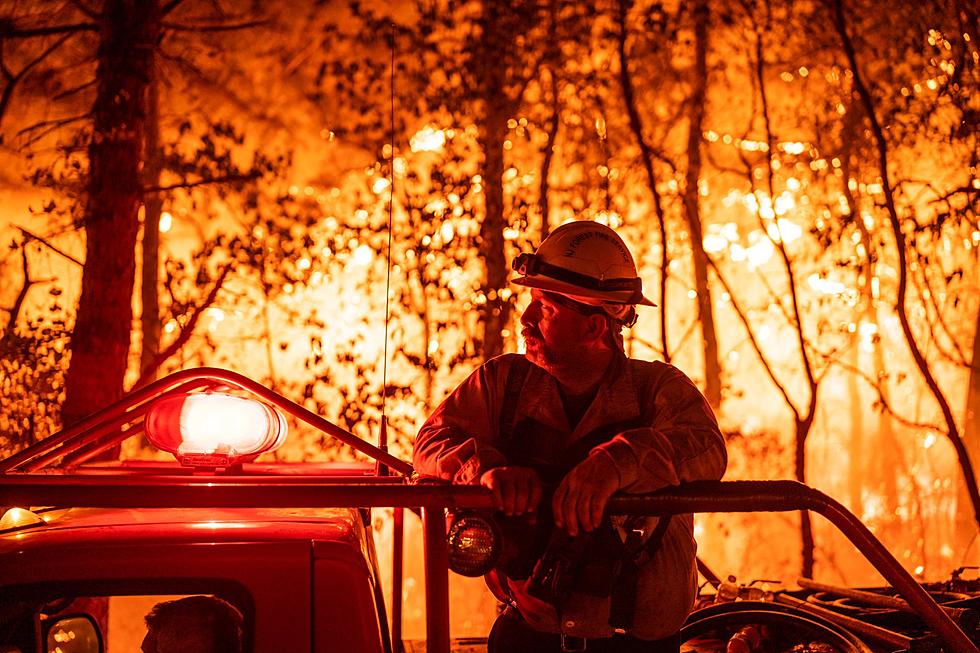 Aggressive NJ wildfire consuming 5,475 acres of state forest fully contained
Fire crews respond to the Allen Road Wildfire June 2023. (NJ Forest Fire Service)
🔥 The 'Allen Road Wildfire' rapidly spread to over 5,000 acres in Ocean County
🔥 The aggressive flames forced around 40 people to evacuate
🔥 Another wildfire in Burlington threatened dozens of buildings
---
A wildfire that quickly spread to nearly 5,500 acres of the Bass River State Forest and threatened half a dozen buildings in Ocean County has been fully contained.
Around 40 people were forced to evacuate the Timberline Campground after the blaze dubbed the Allen Road Wildfire sparked Wednesday evening and engulfed over 5,000 acres in less than 24 hours. The flames threatened six structures, according to the State Forest Fire Service.
Fire crews reached 100% containment around 1:30 p.m. on Saturday afternoon. However, smoke from the burning area was expected to remain an issue.
Allen Road and Oswego Road were both still closed as of Saturday. The Batona Trail within the state forest was closed as well.
Firefighters will continue to work making sure the containment lines hold until a significant rainfall, according to officials.
🔥 Threatening fire contained in Burlington County
Another New Jersey wildfire ignited in Burlington County early Saturday morning around 1:30 a.m., according to the State Forest Fire Service. It began in Medford near the area of Elderberry Drive and Jackson Road.
Around 40 buildings were threatened by the flames. Fortunately, local fire crews were able to assist and stop the fire from spreading to most structures. Only a single shed was destroyed in the burning.
Officials said the Flatiron Wildfire in Medford was fully contained by around 6 p.m. Saturday evening. It burned through 210 acres in around 17 hours.
Jackson Road remained closed Saturday evening as smoke was expected to hang low and impact visibility around the area.
How to pronounce these 20 town names in NJ
How many of these New Jersey municipalities and neighborhoods have you been pronouncing wrong?
LOOK: Here are the states where you are most likely to hit an animal
Hitting an animal while driving is a frightening experience, and this list ranks all 50 states in order of the likelihood of such incidents happening, in addition to providing tips on how to avoid them.
Most affordable places to live in New Jersey
SmartAsset released a study analyzing the
most affordable places to live in New Jersey
. The eighth annual study weighed several factors, including taxes, homeowners' insurance, and home costs relative to the local median income.