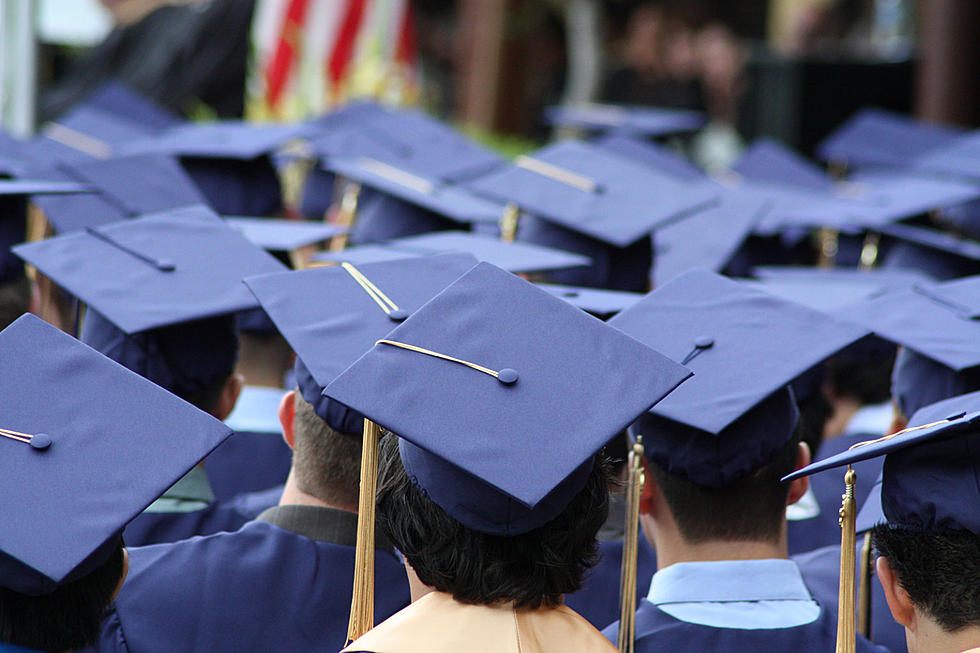 Agonizing NJ college commencement season is here
Adobe Stock
Congratulations to all who graduated from college this year. The College of New Jersey is having the commencements this week and Rider University's was last weekend. Seton Hall is having theirs this coming Monday and Montclair State University's will be on Tuesday. Best of luck to all of the graduates and parents.
I thank the Lord Almighty that I don't have to go to one this year or any year in the foreseeable future. I raised three wonderful children and only one went to college for a BA. Thankfully he was a commuter student who took about five or six years to complete his degree from Rutgers in Camden.
He had no interest in attending the graduation ceremony and it was the best gift he could have given us as parents and was one of his best decisions in his academic career.
I've attended all of my kids' kindergarten, grade school and high school graduation ceremonies. I don't recall a more agonizing, virtue-signaling, phony, pretentious, waste of time in my life.
When one of my cousins was visiting from Europe a few years ago and he was astonished at the pomp and circumstance given to the completion of study at any level of education. He said after high school or college, they simply mail you the diploma in a few weeks and that's that.
Ah, the Europeans. They only invented our form of higher education, so maybe they have it right.
As we had to alter our commute to work this week to avoid the crowds of people coming to the TCNJ commencement, I thought of all the things I'd rather deal with than sitting for hours in a hot auditorium or sun-soaked football stadium. Let's run down what made the list, shall we.
Poison ivy on 40% of my body, a root canal, a colonoscopy (without the fun anesthesia), a heart stent procedure(I've had one), a stab wound, a memorial service (they're much shorter and have deeper meaning), being pulled over for speeding, a timeshare presentation, an afternoon at motor vehicle, a Phil Murphy speech, a court date, an MRI, back surgery, a hockey puck to the face, a psychic card reader dealing you the death card, falling through the ice on a frozen pond.
The 30 best rated schools in New Jersey
Here are the top 30 schools statewide, based on their 2021-2022 New Jersey School Performance Reports — involving scores for language arts, math and attendance. (For an explanation of how the state calculates the "accountability indicator scores" and overall rating for each school,
see page 90 of this reference guide.
)
Opinions expressed in the post above are those of New Jersey 101.5 talk show host Dennis Malloy only.
You can now listen to Dennis & Judi — On Demand! Hear New Jersey's favorite best friends anytime, anywhere and any day of the week. Download the Dennis & Judi show wherever you get podcasts, on our free app, or listen right now.
Click here to contact an editor about feedback or a correction for this story.
See How School Cafeteria Meals Have Changed Over the Past 100 Years
Using government and news reports,
Stacker
has traced the history of cafeteria meals from their inception to the present day, with data from news and government reports. Read on to see how various legal acts, food trends, and budget cuts have changed what kids are getting on their trays.