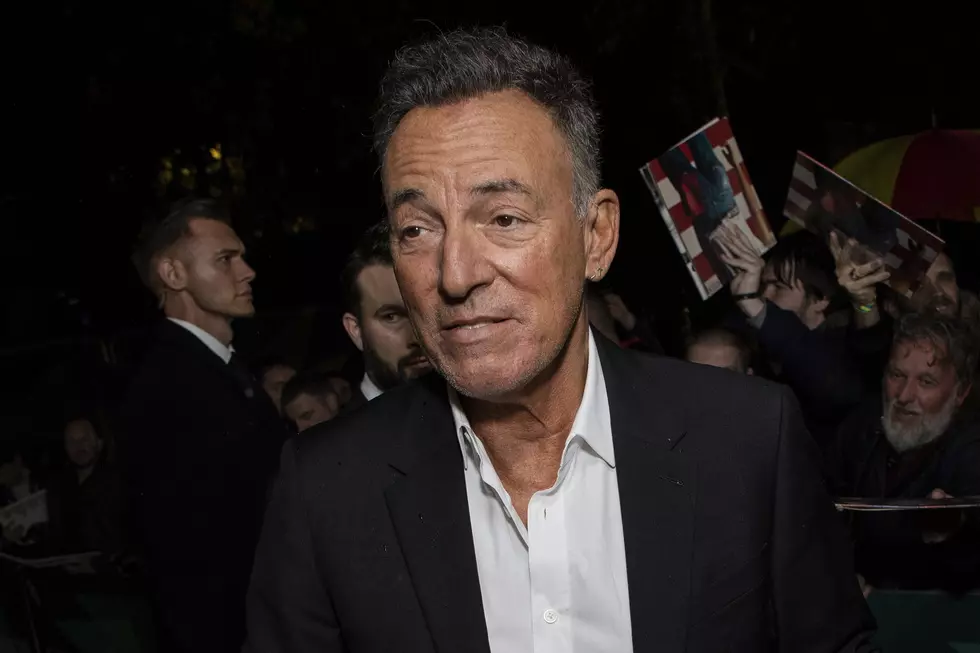 Bruce fanzine Backstreets shuts down over greedy ticket pricing
Bruce Springsteen (Vianney Le Caer/Invision/AP)
Lights out tonight, trouble in the heartland. Backstreets, the fanzine made for and by fans of Bruce Springsteen, is calling it quits after more than forty years. It's like a head on collision smashin' in your guts, man. 91 issues of love and dedication. What could make Backstreets go sour on continuing?
Ticket pricing. Dynamic ticket pricing to be more specific. And Springsteen's own reaction when called out on it to be most exact.
When tickets for the now current Bruce Springsteen and the E Street Band tour went on sale last year, the Bruce machine allowed Ticketmaster to go with dynamic pricing. A sinister little software system that automatically raises ticket prices the moment online sales show intense interest. The result was seats going for many thousands of dollars face value. Let's not even get into after market pricing.
Fans noticed Bruce's initial silence. But many felt as Taylor Swift fans would feel in that other debacle that he would, just like she did, have their best interest at heart. It wasn't to be.
Springsteen eventually explained away the situation rather arrogantly.
"This time I told (my management team), I want to do what everybody else is doing, my peers. So that's what happened. That's what they did [laughs]," Bruce said.
Basically no apology or outrage at all. It came from him. A guy who's made a king's ransom doing what comes naturally and cultivating a blue collar image ordered it all. He wanted as much money as possible. Yes, this is America. Yes, if that's what he wanted to do he had that right. But after having just sold his catalog to Sony for more than half a billion dollars just months before it really put off a lot of fans.
And it put off Backstreet editor-in-chief Christopher Phillips who said after hearing Springsteen's response he was left "dispirited, downhearted and disillusioned."
Can you blame him? Can you blame any average fan who couldn't possibly afford to get a ticket to see their working class hero sing of factory gates and no jobs at the refinery and new used cars?
For many fans it all reminded them of other Springsteen lyrics.
Poor man wanna be rich
Rich man wanna be king
And a king ain't satisfied
'Til he rules everything
Opinions expressed in the post above are those of New Jersey 101.5 talk show host Jeff Deminski only.
You can now listen to Deminski & Doyle — On Demand! Hear New Jersey's favorite afternoon radio show any day of the week. Download the Deminski & Doyle show wherever you get podcasts, on our free app, or listen right now.
Click here to contact an editor about feedback or a correction for this story.
9 Springsteen lyrics that won him the Woody Guthrie Prize
The award is given to artists from any medium who carry on the legacy of its namesake by speaking "for the voiceless with an understanding of how a platform can be used to shine a light on our world, showing us what needs to be fixed and how to fix it."
Famous NJ people from A to Z (almost)
12 NJ stores your parents shopped at that are gone now