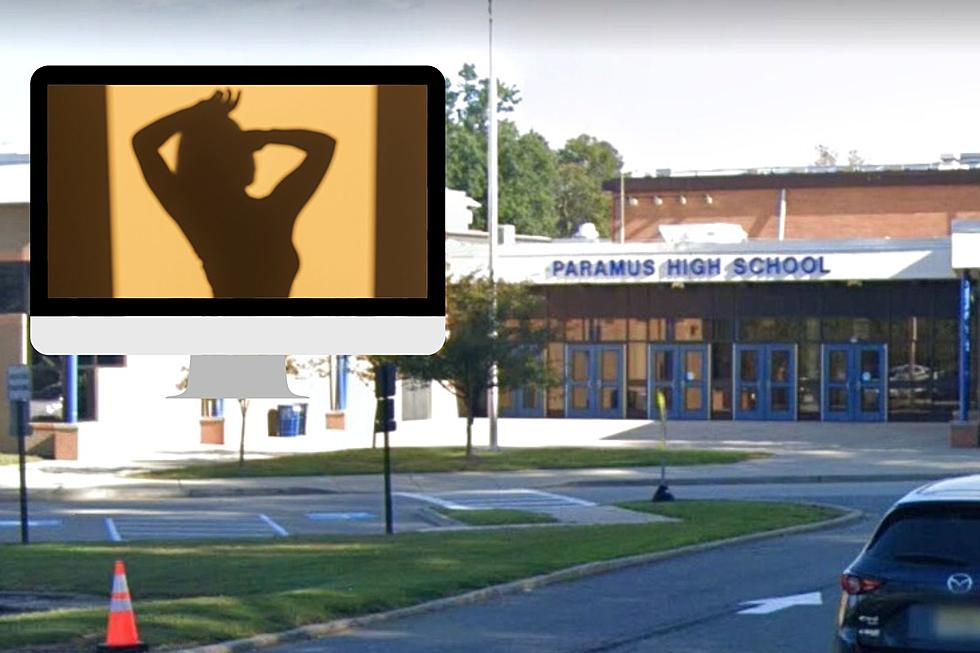 Counseling available after NJ students see sexy women in underwear
Paramus High School (Google Street View)
🔴 A teacher used his laptop to make a presentation to a health class
🔴 After the presentation the teacher used his laptop to look at inappropriate images of women in their underwear
🔴 Counseling was offered to students impacted by the incident
---
PARAMUS – A Paramus High School teacher was placed on administrative leave after "inappropriate pictures" were projected from his laptop onto a screen during a health class.
The Feb. 9 incident came to light when students took pictures of the screen and posted them to social media, according to Superintendent Sean Adams. The nature of the images and the identity of the teacher were not disclosed.
NorthJersey.com reported viewing images posted online that showed women in their underwear displayed behind the teacher.
Teacher makes a mistake
Adams said an investigation revealed that after a presentation to the class originating from his laptop, the teacher instructed students to work on their own.
"As the students worked independently, the teacher personally accessed inappropriate material on his laptop," Adams said in a statement. "The teacher was apparently unaware that his computer was still connected to the wireless projector in the classroom."
The teacher has been placed on administrative leave pending the outcome of the investigation.
"I regret that the students in the class, and now many other students and families, have been subjected to this inappropriate material. Counseling support is and will continue to be made available for any student impacted by this incident," Adams said.
Dan Alexander is a reporter for New Jersey 101.5. You can reach him at dan.alexander@townsquaremedia.com
Click here to contact an editor about feedback or a correction for this story.
The 25 Most Popular Last Names in New Jersey
OMG! Cutest pets in New Jersey!