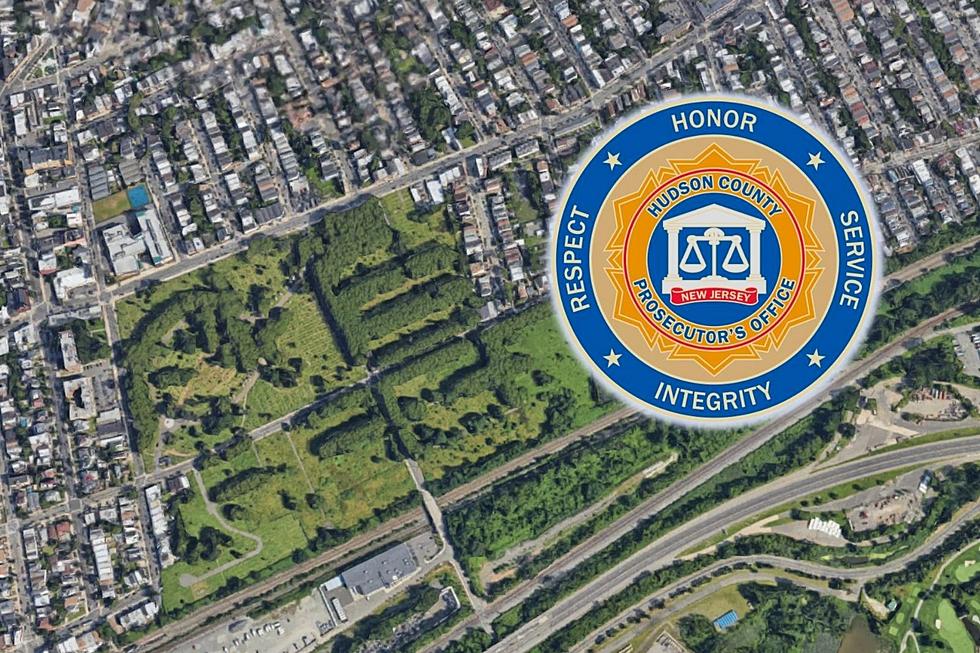 Sunday crashes in Jersey City, Newark leave 2 dead, several hurt
NJ deadly crashes Sunday MDW (HCPO, Google Maps)
🔻 Jersey City 6-vehicle crash left 1 driver dead and several hurt
🔻 Earlier the same day, a pedestrian was struck and killed in Newark
🔻 The Memorial holiday weekend was a deadly one on several NJ roads
---
A six-vehicle crash in Jersey City ended with a female driver's death and several people hurt on Sunday afternoon, according to the Hudson County Prosecutor's Office.
Just before noon, Jersey City police responded to the chaotic collision in the area of Garfield Avenue and Wegman Parkway.
Officers found 36-year-old Desiree Milow, of Jersey City, unresponsive and pronounced her dead at the scene.
Five other people from among vehicles involved in the crash were taken to Jersey City Medical Center with injuries.
Police said Milow's Chevy Tahoe had struck multiple vehicles along Garfield Avenue, between Danforth Avenue and Wegman Parkway, before coming to a stop.
Circumstances of the deadly crash remained under investigation.
Anyone with information was asked to contact the Office of the Hudson County Prosecutor at 201-915-1345 or to submit an anonymous tip online.
🔻 Pedestrian struck, killed on Sunday in Newark
Earlier Sunday, a pedestrian was killed in a separate deadly incident in Newark.
Just before 2 a.m., a vehicle traveling on the 600 block of Springfield Avenue struck 49-year-old Laquan Lamar Jones, of Newark.
Jones was pronounced dead shortly after. As of Monday, no arrests had been made in the Newark incident.
Anyone with information was asked to contact the Essex County Prosecutor's Office tips line at 1-877-TIPS-4EC or 1-877-847-7432.
🔻 'Wrong way' Jeep struck pickup of NJ retired cop and 2 children, in deadly crash
It was a tragic start to the weekend on New Jersey roads, as a two-vehicle crash in Andover claimed the lives of a father and two children, as well as a 22-year-old Jeep driver.
On Friday afternoon, a 2021 Jeep Rubicon driven by Bruce Cseh, of Blairstown crossed into the wrong lane, according to police, striking a Ford Ranger pick-up being driven by Andrew Benavente.
Read More: Retired NJ police officer dies with 2 kids in Andover, NJ crash
The 36-year-old Newton man, as well as his 13-year-old son and 5-year-old daughter, were all killed in the fiery crash — as was Cseh.
Tributes have been pouring out to the family on social media, including a GoFundMe campaign setup by a relative, to support their surviving wife/mother.
Report a correction 👈 | 👉 Contact our newsroom
How to pronounce these 20 town names in NJ
How many of these New Jersey municipalities and neighborhoods have you been pronouncing wrong?
Places in New Jersey where you can now carry a legal gun
New Jersey passed its own law in December, trying to ban legal guns from "sensitive places."
A federal judge has found many of those spots to be legally protected on the grounds of armed self-defense, noting in her opinion, "Crowded locations are not sensitive places."
Here's the latest on what is legally allowed.
LOOK: Most dangerous states to drive in
LOOK: Here are the states where you are most likely to hit an animal
Hitting an animal while driving is a frightening experience, and this list ranks all 50 states in order of the likelihood of such incidents happening, in addition to providing tips on how to avoid them.
Play ball NJ: These MLB pros are from New Jersey
A fair amount of New Jersey born baseball players have made it to the majors. These pros, active to start the 2023 season, all have NJ roots.
Up or down? Average property tax changes in NJ in 2022
Below are the average property tax bills for every municipality in New Jersey last year.
The towns are listed from the biggest cut in the average bill to the highest increase. On the county maps, the deeper red color means a higher increase above 2% whereas the darker green signifies a smaller increase or a reduction.
Each listing also shows how the average tax bill is split among the county, school and municipal governments.
From coast to coast: The 20 best regional fast-food chains to try
From burgers to subs and even creamy milkshakes, these tasty fast-food chains, compiled by
Stacker
, are a must-try on your next road trip.