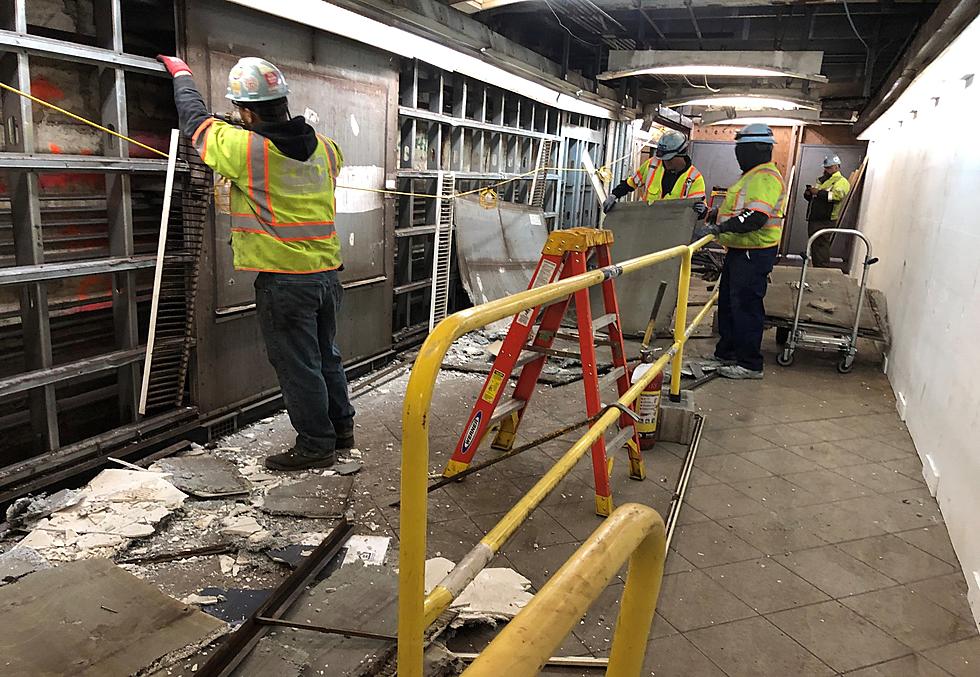 Increased capacity coming to Newark-World Trade Center PATH line
A 4-station makeover has cleared the way for PATH to implement new 9-car service on the Newark-World Trade Center line. (PANYNJ)
The transit system PATH is adding to its capacity for rides between Newark and New York City.
According to the Port Authority of New York and New Jersey, PATH will begin operating nine-car trains on the Newark-World Trade Center line on Thursday, for the first time ever.
An extra car at peak times should mean room for an additional 110 passengers per train, according to nj.com.
Now that station reconstruction has been completed, allowing the rails to handle longer trains, two nine-car trains are set to join the fleet this week. By the beginning of 2024, PANYNJ said, nearly all of the trains on the NWK-WTC line will be nine-car trains at peak times.
"By increasing capacity and enhancing efficiency on the Newark-World Trade Center line, we will better connect local communities to good-paying jobs, economic opportunity, and each other," said Gov. Phil Murphy. "Just as importantly, expanding PATH service will help deliver the comfortable, safe traveling experience New Jersey residents and visitors deserve."
PATH has a total of 13 stations, including seven in New Jersey.
In all, PANYNJ will be getting 72 new rail cars for its expansion plans.
Dino Flammia is a reporter for New Jersey 101.5. You can reach him at dino.flammia@townsquaremedia.com
Click here to contact an editor about feedback or a correction for this story.
NFL pros from New Jersey
There are more than 60 active pros with NJ roots.
More than 10 players who made it to the NFL conference championship games this year have NJ ties — and four active NFL quarterbacks were born in the Garden State.
Some of them may even be on your fantasy football team.