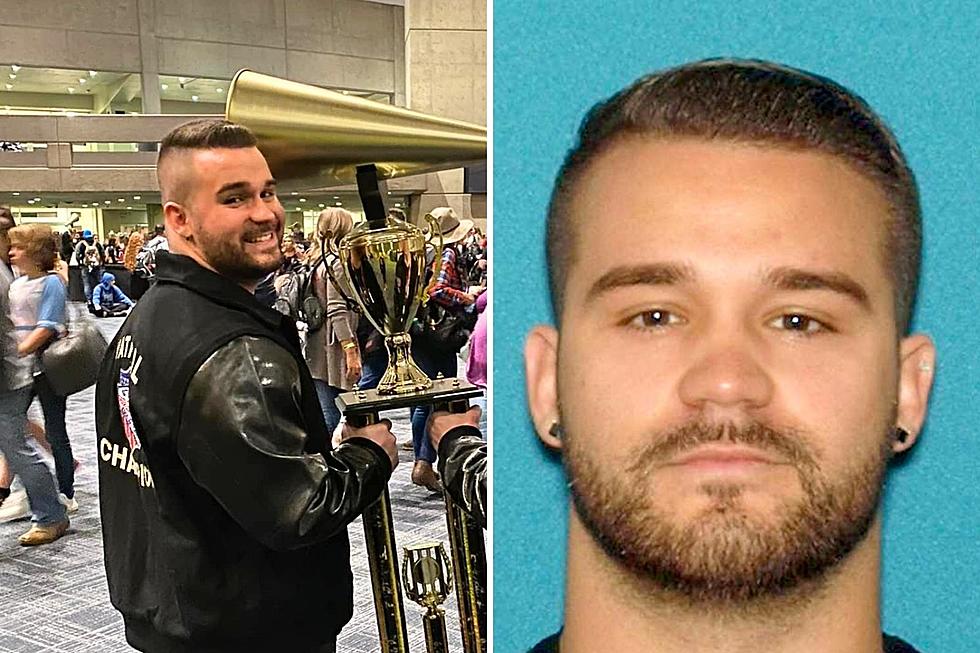 NJ cheer coach charged with sexual assault of young students
Jonathan P. Ryker (NJSP/via Facebook)
🔴 A 25-year-old cheer coach is charged with the sexual assault of students
🔴 Police say there were at least two victims
🔴 Investigators are asking for any possible additional victims to come forward
---
A cheer coach is charged with the sexual assault of his underage students at a Southampton cheerleading facility.
State Police announced the charges against Jonathan Ryker, 25, of Hammonton on Friday.
The investigation began last year in August after authorities were informed that Ryker had sent explicit content to a minor on social media, according to police. During the eight-month investigation, detectives were able to identify a second victim.
Rockstar Cheer went to Dallas in February 2022 to compete in a National Cheerleaders Association All-Star National Championship. Under the team name Migos, they won the L4.2 Senior Coed division.
Ryker also frequently posted about the program on social media including Facebook and TikTok. He amassed over 25,000 followers on TikTok but the account is now private.
Along with sexual assault, Ryker is also charged with child endangerment and aggravated criminal sexual contact. He is being held at Burlington County jail.
Anyone who may have been a victim is asked to contact State Police at 609-859-2282.
Rick Rickman is a reporter for New Jersey 101.5. You can reach him at richard.rickman@townsquaremedia.com
Click here to contact an editor about feedback or a correction for this story.
NJ teachers and educators caught in sex crime busts
Over the past few years, state lawmakers have taken on the challenge of dealing with accused child predators among the ranks of teachers and educators.
In 2018, the so-called "pass the trash"
law
went into effect, requiring stricter New Jersey school background checks related to child abuse and sexual misconduct.
The follow individuals were arrested over the past several years. Some have been convicted and sentenced to prison, while others have accepted plea deals for probation.
Others cases are still pending, including some court delays amid the COVID-19 pandemic.
The 10 Most Stolen Vehicles In New Jersey
New Jersey's smallest towns by population
New Jersey's least populated municipalities, according to the 2020 Census. This list excludes Pine Valley, which would have been the third-smallest with 21 residents but voted to merge into Pine Hill at the start of 2022.