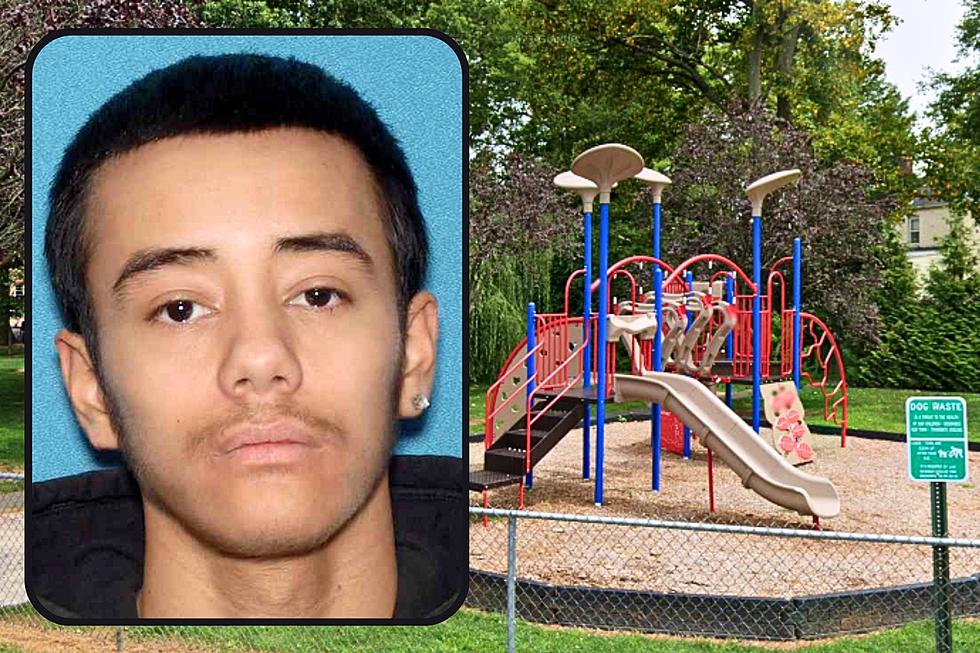 NJ man tries luring 14-year-old girl to park for sex, cops say
Javier Moren, Maple Avenue Park (SCPO/Google Maps)
🚨 A South Bound Brook man is accused of trying to meet a young teenager for sex
🚨 He also sent 'obscene' photos to the 14-year-old girl, officials said
🚨 Investigators are asking anyone with information to come forward
---
SOUTH BOUND BROOK — A Somerset County man tried to meet a 14-year-old girl at a park for sex, according to authorities.
Javier Moreno, 22, was arrested on May 9, the Somerset County Prosecutor's Office announced Tuesday. The South Bound Brook man is charged with second-degree luring and third-degree distributing obscene material to a minor.
According to prosecutors, the investigation into Moreno's luring attempt began last month.
South Bound Brook cops were called to Maple Avenue Park on April 26. The park is geared toward young children and has swings, slides, and other playground equipment.
While there, the police officers learned that Moreno had sent "obscene" photos to a teenage girl, prosecutors said.
Detectives interviewed the 14-year-old girl. They found that, along with sending the photo, Moreno had tried to meet up with the girl for sex.
Moreno is being held at Somerset County jail pending a detention hearing.
Anyone with information on the case is asked to contact the SCPO Special Investigations/Computer Crimes Unit at (908) 231-7100.
Rick Rickman is a reporter for New Jersey 101.5. You can reach him at richard.rickman@townsquaremedia.com
Click here to contact an editor about feedback or a correction for this story.
Most affordable places to live in New Jersey
SmartAsset released a study analyzing the
most affordable places to live in New Jersey
. The eighth annual study weighed several factors, including taxes, homeowners' insurance, and home costs relative to the local median income.
25 richest families in America
Biggest NJ company layoff notices in 2022 and 2023
In some cases, workers may be offered back their jobs or transfers to different locations.
Here's a look at more than a dozen of the biggest announcements within two years.