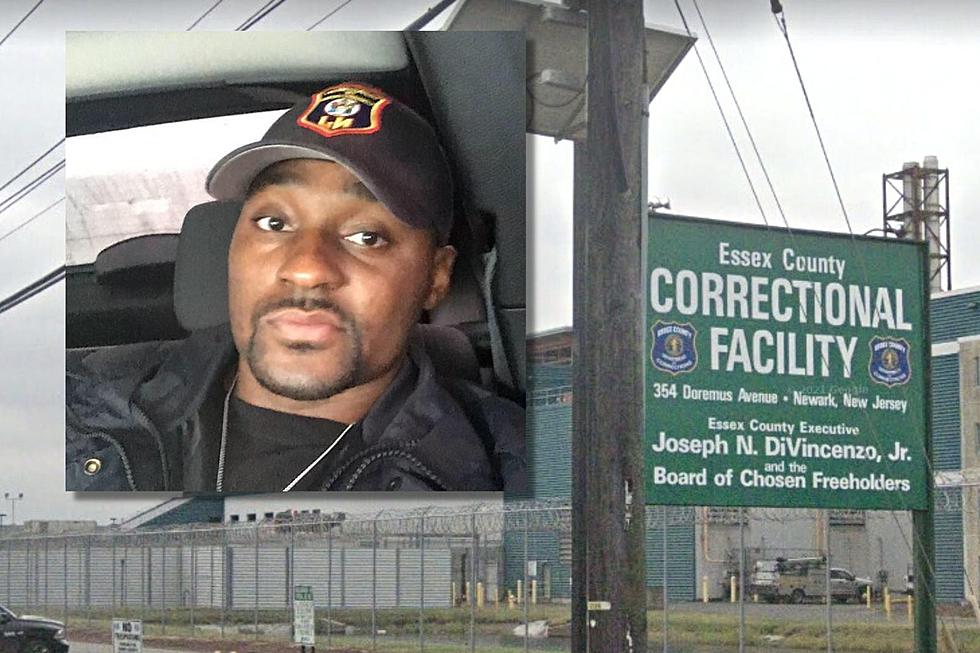 NJ officer smuggled cell phones, tobacco into jail for resale
Efrin Wade (Efrin Wade), Essex County Correctional Facility (Google Street View)
🔴 Efrin Wade was approached by an FBI informant about smuggling illegal items
🔴 Girlfriend Yairisa Lizardo one picked up the items for Wade in a parking lot
🔴 Wade would hide the items for the "inmate" to find and sell
---
An Essex County correctional officer and his girlfriend were busted on charges of smuggling contraband inside the prison.
Efrin Wade, 34, was contacted by an FBI informant in January who led him to believe he wanted his help to get cell phones and tobacco to an inmate, federal prosecutors said. Both items are prohibited for them to have.
According to the complaint, Wade had smuggled items into the prison before. "This ain't our first rodeo," he told the informant.
Wade sent Yairisa Lizardo, 29, to a Bayonne parking lot on Feb. 1 where she received a $10,000 payment and tobacco products for Wade to bring into the prison, a process which was repeated several times during the month, officials said.
On Feb. 8, Wade went to a parking lot in Jersey City and received cell phones hidden inside tobacco; on Feb. 15 he received 15 more cellphones and a $4,000 payment, officials said.
The plan was for Wade to leave the items hidden for the inmate to retrieve. Law enforcement instead recovered the items.
Planning for more smuggling
He told the informant that for a $30,000 payment in late March he would bring more phones into the prison that would be sold for $5,000 each, officials said. Wade also enlisted the help of a female prison worker who was not aware of the smuggling operation, according to the complaint.
Agents approached Wade on the job Tuesday and took him into custody after finding him with cigarettes and cigars.
U.S. Attorney Philip Sellinger said Wade has been a correctional officer since 2017. He worked at Northern State Prison in Newark before transferring to Essex County in 2020. Payroll records show he earned a salary of $60,304.
Wade and Lizardo were each charged with extortion under color of official right.
They appeared in federal court Tuesday and were released on $100,000 each unsecured bond.
Dan Alexander is a reporter for New Jersey 101.5. You can reach him at dan.alexander@townsquaremedia.com
Click here to contact an editor about feedback or a correction for this story.
The most Irish towns in New Jersey
Using most recent five-year data from the U.S. Census American Community Survey, we plotted the municipalities in New Jersey with the highest percentage of residents claiming Irish descent. Take a look!
How much your school district gets under Murphy's proposed 2024 budget
Gov. Phil Murphy's porposed 2024 budget includes $1 billion in new spending for school funding including pre-K funding, pension and benefits, and an additional $832 million in K-12 aid, which is listed below by county and district.
Weird things NJ taxes - and some they don't
In general, New Jersey assesses a 6.625% Sales Tax on sales of most tangible personal property, specified digital products, and certain services unless specifically exempt under New Jersey law.
However, the way the sales tax is applied in New Jersey sometimes just doesn't make sense.
New Jersey puts out an itemized list for retailers that spells out what is, and what is not, taxed.
Perhaps because this is New Jersey, there are some bizarre and seemingly contradictory listings.