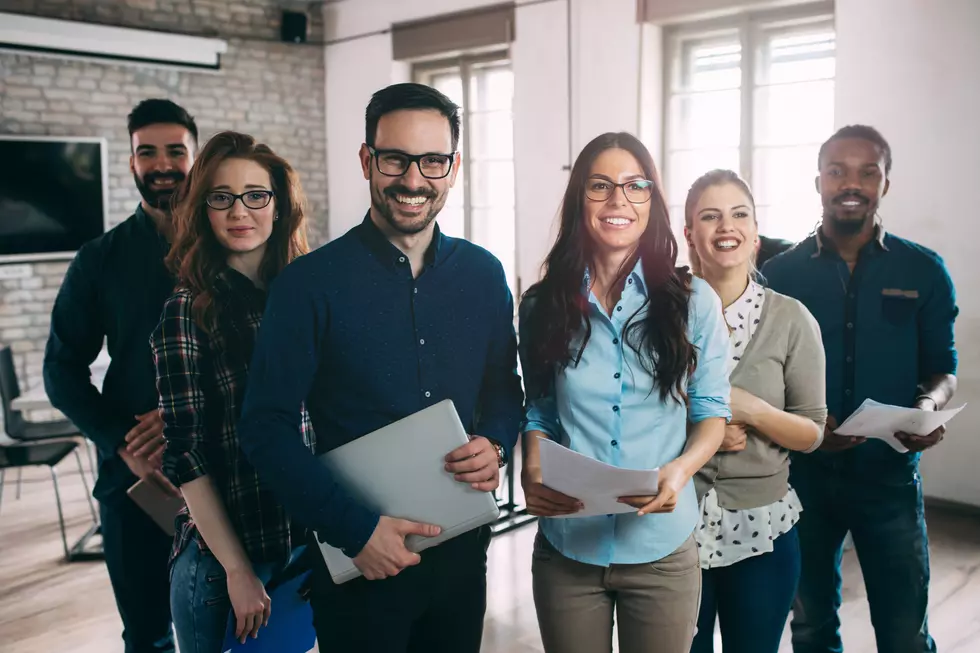 Office etiquette blunders more common in workplace, says survey
nd3000
🔴 It looks as if workers need help with office etiquette, according to Robert Half
🔴 Many may not be aware they are committing an office etiquette offense
🔴 Here are some do's and don'ts of office etiquette
---
Office etiquette blunders are becoming more and more common among hybrid and in-office workers, according to a Robert Half survey.
What are the most common office etiquette blunders?
Colleagues are too chatty. About 40% of workers say there are loud talkers in the office, and 39% get involved in office gossip. Those are the top two office etiquette pet peeves, said Robert Half Regional Director Dora Onyschak.
Not understanding business casual is another etiquette blunder. While 68% of workers agree expectations of business attire have become more casual, 1 in 5 don't have a clear understanding of what business casual means in terms of dress code, Onyschak said.
Casual attire can differ from company to company.
"Jeans in a super-techy, casual place might be fine, but not for a little bit more of a conservative company," she said.
In general, shorts, t-shirts, sweatpants, crop tops, ripped jeans, and graphic tees should be left at home. Look at how people around you in the office are dressing, and try to mirror those clothing choices, Onyschak said.
Thirty-six percent of hybrid and in-office workers are frustrated when colleagues arrive late to meetings, dominate conversations, or come to meetings unprepared.
With that in mind, 73% of workers said they would take advantage of office etiquette training resources if offered, including 93% of Gen Zers, who have had the least exposure to an office setting. Onyschak said many employers are revising their office handbooks, and offering training in regard to office etiquette, both in-person and online.
What are tips for navigating office etiquette?
Be observant.
"If you are working in a super quiet office, you don't want to be the loudest voice," Onyschak said. Make sure you're not interrupting peers with a loud voice.
The manager should always be available to answer questions, whether it's about office dress code, how to prepare for an upcoming meeting, or how to dress for an event, she said. Seek clarification before diving into something new, shows initiative and foresight.
Practice promptness.
In the online workplace, make sure you're muted during meetings if you are not speaking, and have an appropriate background.
When working in person, be mindful of the shared space. Onyschak also said to consider leaving odorous food at home and bring headphones or earbuds for work calls.
Treat others with kindness. Polite and kind words can go a long way.
What are some of the "do's" and "don'ts" of office etiquette?
Do let your personality shine through, Onyschak said. But tone it down depending on the environment. "Your employer hired you for you, so don't change your personality, just be conscious of the barometer that you're using there," Onyschak said.
Communicate effectively. Keep conversations focused on business. Don't get involved in the water cooler gossip, and be mindful of foul language so as not to offend anyone. Avoid hot-button issues like politics and religion, she said.
Be a present meeting participant. Take note of how leaders run their meetings. Is there a formal agenda or group discussions? Arrive on time, come prepared, and follow the lead of the person who called the meeting.
Don't be disruptive in the office. Onyshack said streaming content or playing music at your desk without headphones can interrupt others. Be mindful of the volume of your voice on calls or while chatting with officemates.
Don't participate in office gossip. It's just another distraction that can reflect badly on your character and damage others' careers.
How should you address a workplace etiquette offender?
Don't be the office snitch. Instead, discuss the matter in private, Onyschak suggested. It is possible an employee might be unaware they've committed an offense and the matter could be resolved just by privately talking to them.
Remember, many people have never worked in an office setting before and may not be conscious of these office faux paus.
But, if the employee continues to be offensive, it is okay to document all instances and alert either your supervisor or human resources for guidance.
Report a correction 👈 | 👉 Contact our newsroom
Biggest NJ company layoff notices in 2022 and 2023
In some cases, workers may be offered back their jobs or transfers to different locations.
Here's a look at more than a dozen of the biggest announcements within two years.
Gallery Credit: Erin Vogt