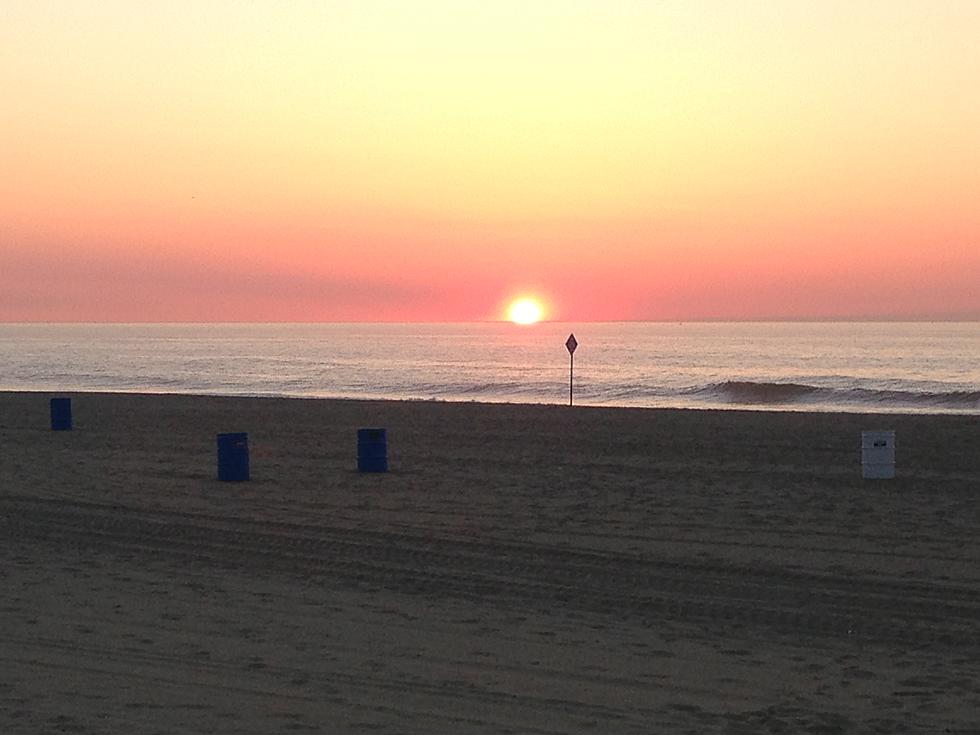 NJ weather: Big warmup in the Father's Day Weekend forecast
Lou Russo, Townsquare media
Another wild weather day is in the books. Thursday morning was downright miserable, as upwards of 2 inches of rain fell.
Our weather has calmed down significantly on this Friday morning. Most temperatures are starting off in the 50s, and we'll hit mid-70s Friday afternoon. The day looks mostly sunny and mainly dry — radar is picking up on a fizzling batch of convection in Pennsylvania, so I can't rule out an isolated sprinkle in North Jersey around late morning.
The only real weather nuisance of the day will be a brisk west-northwest wind, which will dry out the ground and the air. Gusts to about 30 mph are possible.
The beach report looks better too. Our rip current risk has come down to low-moderate, with 4-foot waves along the Jersey Shore. You'll just have to deal with that cool wind to your back on the beaches.
Friday night will be quiet and comfortable. Temperatures will dip into the upper 50s, with a few clouds overhead.
I still have no hesitation in calling Saturday's forecast fantastically summerlike. It is going to be nice and warm — with a stiff land breeze, even the coast with be toasty. (The only exception, the only "cooler at the Shore" spot would be barrier islands.) Saturday will be partly sunny, with a 20 mph southwest wind and high temperatures in the lower to mid-80s.
Most of Sunday looks OK, although skies will become cloudier and humidity ticks upward even more. I've scaled back on high temps a bit, to the mid-80s. Things will become a bit unsettled around Sunday mid-afternoon, as a few showers and thunderstorms become possible. Given the heat and humidity, a few storm cells may be on the strong side. Best chance for rain on Father's Day will be northern New Jersey.
That forecast is going to become a broken record next week, as we endure a daily chance of thunderstorms.
Monday looks like the hottest day of the week, as thermometers make a run for 90 degrees for part of the state. Sun and clouds, high humidity, and scattered thunderstorms. Again, storms could produce some gusty winds and heavy rain given the charged atmosphere.
Tuesday scales back to the 80s, but again scattered thunderstorms seem likely. Best chance this time around will be southern New Jersey.
I don't want to progress too far into the forecast, because models are flip-flopping between wet and dry for Wednesday and Thursday. Let's just hope Mother Nature gets out all her stormy aggression during the week, so we get great weather for the first weekend of summer (i.e. next week)!