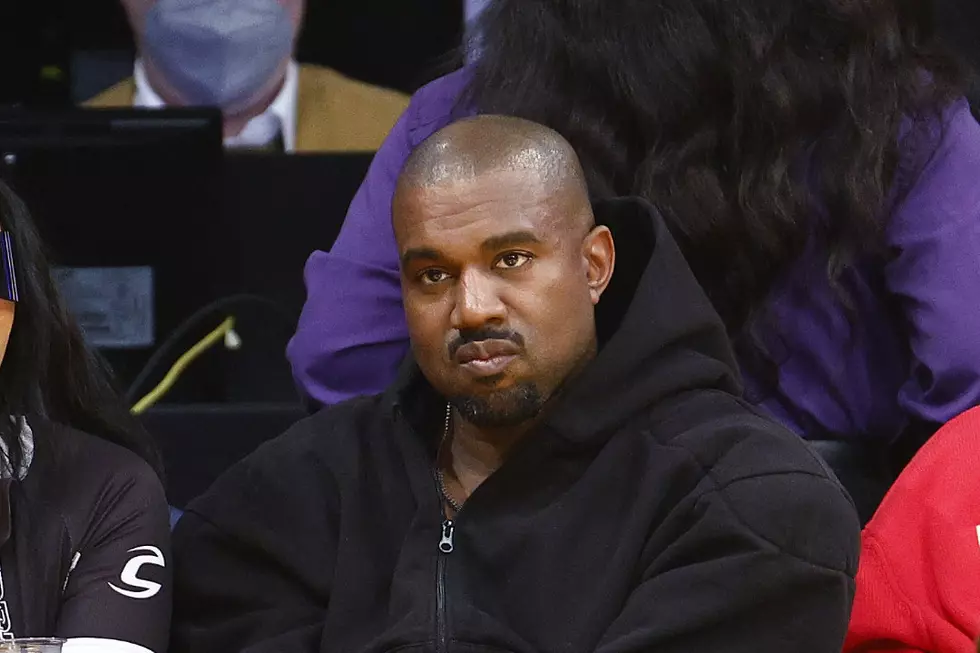 Adidas Expected to Lose Over $1 Billion in Sales by Dropping Kanye West
Ronald Martinez/Getty Images
Dropping Kanye West could prove to be way more costly than Adidas initially projected.
On Thursday (Feb. 9), Adidas released a fiscal projection statement for 2023, which reveals by not selling existing Yeezy stock, the company is expected to take a $1.3 billion hit in the next several months. Their operating profit could also be sliced by as much as $534 million.
Adidas terminated its partnership with Kanye West last October, following a string of anti-Semitic comments from the controversial rapper. The split initially cost Adidas more than $250 million in profit and $500 million in lost revenue, according to the company, who claimed they would save $300 million in marketing fees and royalty payments to Ye.
"Adidas does not tolerate antisemitism and any other sort of hate speech. Ye's recent comments and actions have been unacceptable, hateful and dangerous, and they violate the company's values of diversity and inclusion, mutual respect and fairness," the company said in a statement. "After a thorough review, the company has taken the decision to terminate the partnership with Ye immediately, end production of Yeezy branded products and stop all payments to Ye and his companies. Adidas will stop the Adidas Yeezy business with immediate effect."
The statement continued: "This is expected to have a short-term negative impact of up to €250 million on the company's net income in 2022 given the high seasonality of the fourth quarter. Adidas is the sole owner of all design rights to existing products as well as previous and new colorways under the partnership. More information will be given as part of the company's upcoming Q3 earnings announcement on November 9, 2022."
Last November, Adidas stated they plan to sell Yeezy designs without the Yeezy name on them. If they ultimately decide not to do so, "this would result in the write-off of the existing Yeezy inventory and would lower the company's operating profit by an additional [$534] million this year," according to their latest statement. "In addition, adidas expects one-off costs of up to [$213] million in 2023. These costs are part of a strategic review the company is currently conducting aimed at reigniting profitable growth as of 2024."
"The numbers speak for themselves. We are currently not performing the way we should," said adidas CEO Bjørn Gulden. "2023 will be a year of transition to set the base to again be a growing and profitable company. We will put full focus on the consumer, our athletes, our retail partners and our adidas employees. Together we will work on creating brand heat, improve our product engine, better serve our distribution and assure that adidas is a great and fun place to work. adidas has all the ingredients to be successful: A great brand, great people, fantastic partners and a global infrastructure second to none. We need to put the pieces back together again, but I am convinced that over time we will make adidas shine again. But we need some time."
The ended partnership hurt Ye's pockets as well, obliterating his billionaire status. He's since been trying to find a new company to push his brand.
See the Definitive List of Bizarre Tweets From Rappers