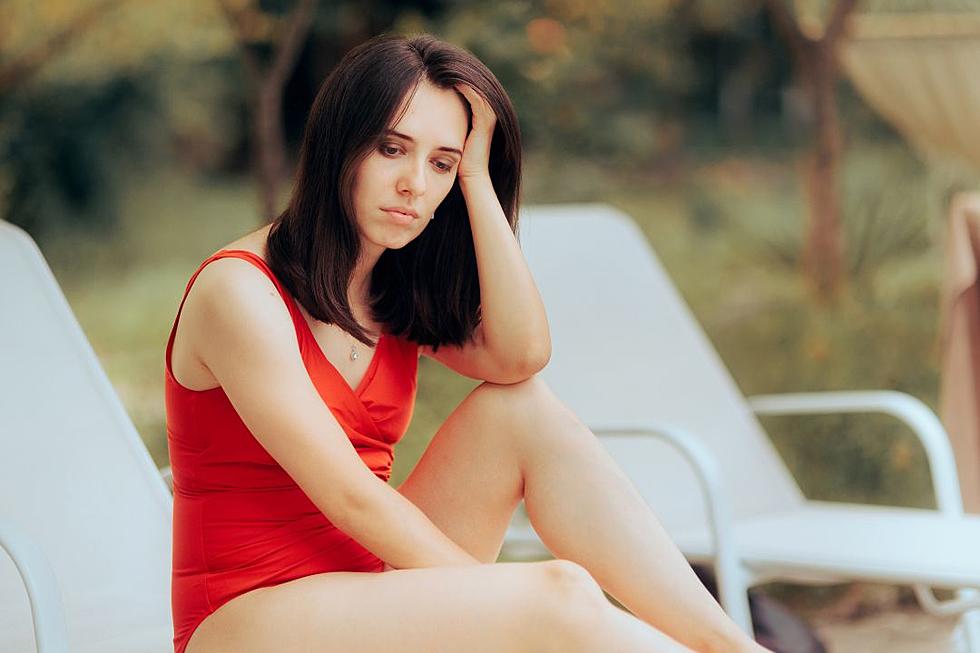 Woman Doesn't Want to Visit Boyfriend's 'Sexist' Parents After They Wouldn't Allow Her in Pool
ThinkStock via Getty Images
A woman is rethinking future visits with her boyfriend's parents after they wouldn't allow her to swim in their pool so she wouldn't "distract" the men.
The woman explained her situation on Reddit, sharing that her boyfriend is in charge of his friends' draft, though she didn't clarify for which sport. They decided to host a party at his parents' home since they have more space and a pool for everyone to enjoy.
"I helped put together a board where the guys can write their players on every round and helped my bf's mom set up the food," the woman wrote in her since-removed post.
Things seemed to be going well until she put on her one-piece bathing suit to join her boyfriend for a swim.
"When I was unbuttoning my shorts, his dad called me inside. My bf's dad and mom pulled me into their room and proceeded to tell me that 'no women are allowed in the pool' ... the reason is that they don't want to distract the men or make them uncomfortable," she wrote.
The woman was "in shock and didn't know what to say back."
READ MORE: Bride Refuses to Replace Step-Daughter With Niece for Flower Girl
When the woman didn't get in the pool during the party, her boyfriend became suspicious.
"I finally told him the truth. He was pissed. He told his parents they were outta line and that the 'rule' was unnecessary and stupid. They still said no to me getting in the pool," she continued.
The next day, she told her boyfriend she felt "disrespected and frankly embarrassed."
"I further explained that his parents were extremely inconsiderate for inviting us over and never telling us this 'rule' that they suddenly made," she wrote, recalling she told her boyfriend she no longer felt comfortable visiting his parents' house.
However, her boyfriend clapped back, calling her "dramatic."
In the comments section, Reddit users were largely outraged by the family's sexist rule.
"There is nothing 'old school' about banning women from the pool ... it's just sexist patriarchal nonsense. You're not being over-dramatic, and I'm worried that your bf isn't more upset by this," one user shared.
"Your in laws just informed you that you are a distraction to men. You're not a person with human feelings. You're something to be hidden," another wrote.
"Misogynistic much? And bf is supporting this? RUN FAR! RUN FAST! No one needs that nonsense in their life," someone else commented.
Celebrities Who Waited Until Marriage
Sex and Hollywood seem to go hand in hand, and in this day in age, it might be hard for some to imagine famous and attractive celebrities embracing virginity or celibacy. Below, discover 23 celebrities who remained virgins or celibate until marriage, below.