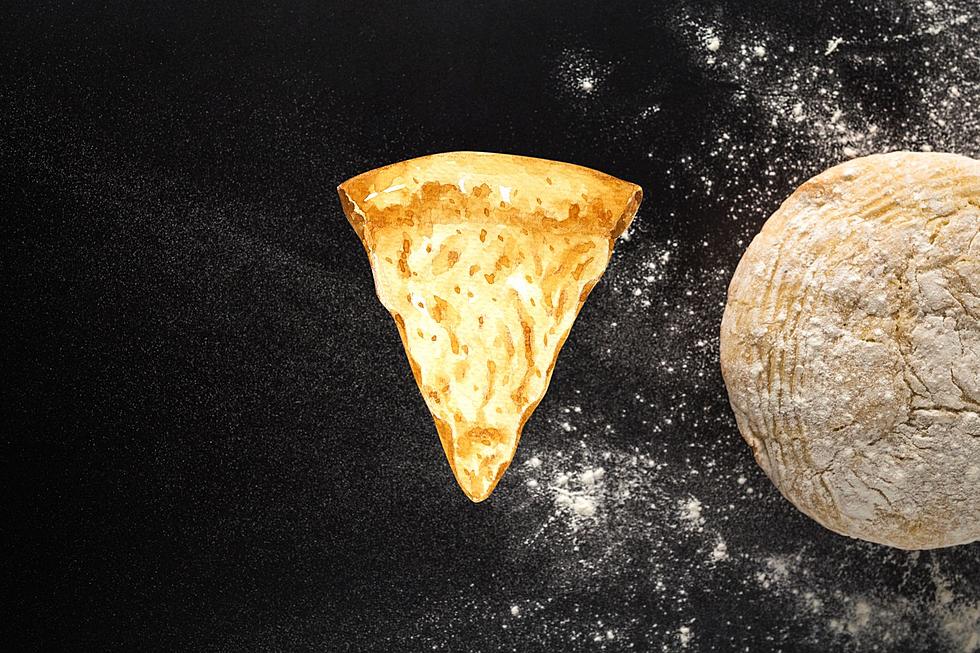 Where to get the best white pizza in NJ — and what tastes great on it
(Photo: Patrick Fore, Unsplash, Canva, Townsquare Media Illustration)
I'm a big fan of white pizza, and in New Jersey, we have some of the best places to get it. I love the taste of the olive oil meshing with the garlic and thick topping of mozzarella to form an incredible taste in your mouth, especially when it's not too hot.
Although I'm also a fan of red pizza, provided the gravy is great, I find that white pizza can create a taste around any topping that, to me, is far superior. Some great toppings bring out the best in white pizza. One of which is pepperoni, bacon and sliced tomato, which was given to me while I waited on line for fresh mozzarella at the now defunct A and S Salumeria.
Based on that advice, I continued to explore the great places in New Jersey to not only get white pizza, but some great toppings to order with it. Try these, your taste buds will thank you.
While talking about this topic on New Jersey 101.5, we heard from Guy Gencarelli, of Gencarelli's in Pine Brook, who told us about their potato white pizza.
"It's a potato pie with garlic and all types of seasonings and grated cheese, It's delicious," says Guy.
Here are some other great white pizza places from my social following:
That's an easy one
Zonis Brooklyn Brick Coal Oven Pizzeria in Middletown
Fresh Mozz, Ricotta, fresh garlic, and basil, baked in our 1000° Coal Fired Brick Oven.
Rob Brooklyn
White seafood pizza from Pegasus restaurant in Malaga N.J. THE BEST white pizza I have ever had
Chris M Fifis
Ricotta, roasted red peppers, pesto, mozzarella and 🍅
Andrew Lowe
Geo Flunt
Grilled chicken and ricotta cheese
Justin Morris
Tomato, broccoli, spinach, and roasted garlic
Stephen Weiss
Vesuvio's Pizza Nicks Place
White with sausage and garlic
Frank Costagliola
Vesuvio's in Millstone white pizza with spinach and garlic !!! The Best !!!
Thomas Thomi Hawk Hickey
White pizza with tomato
Enzo's Jackson NJ
Kenneth Jensen
Mozzarella, Ricotta, grilled chicken, roasted peppers, balsamic glaze on a thin crust in a wood fired oven.
Scott Boland
Jimmy's Asbury Park
Jim Brown
Schianos in Tom's River. Flavorful with big chunks of ricotta! You need a knife and fork to eat it delicious
Cindy Zwicker
Can't beat a white pie with broccoli!
Adam Daniel
Azzurra's in Sea Isle City is great
Ken Cattell Sr.
Only the one I used to make...straight dough and punch holes in it so it doesn't bubble. Rub minced garlic in...a little oil, salt and pepper. Top the white crust with sliced plum tomatoes and layer the tomatoes with fresh milk mozzarella. When it comes out of the oven, top with fresh basil chiffonade. You'll never get it better without gravy.
Jessie Fisher
NJ breweries with top-rated beer
The reviews are in — see which NJ breweries have the most beers with a great rating on BeerAdvocate.
Scenes from Jersey Pizza Joint's Pizza Bowl III
Opinions expressed in the post above are those of New Jersey 101.5 talk show host Steve Trevelise only. Follow him on Twitter @realstevetrev.
You can now listen to Steve Trevelise — On Demand! Discover more about New Jersey's personalities and what makes the Garden State interesting. Download the Steve Trevelise show wherever you get podcasts, on our free app, or listen right now.