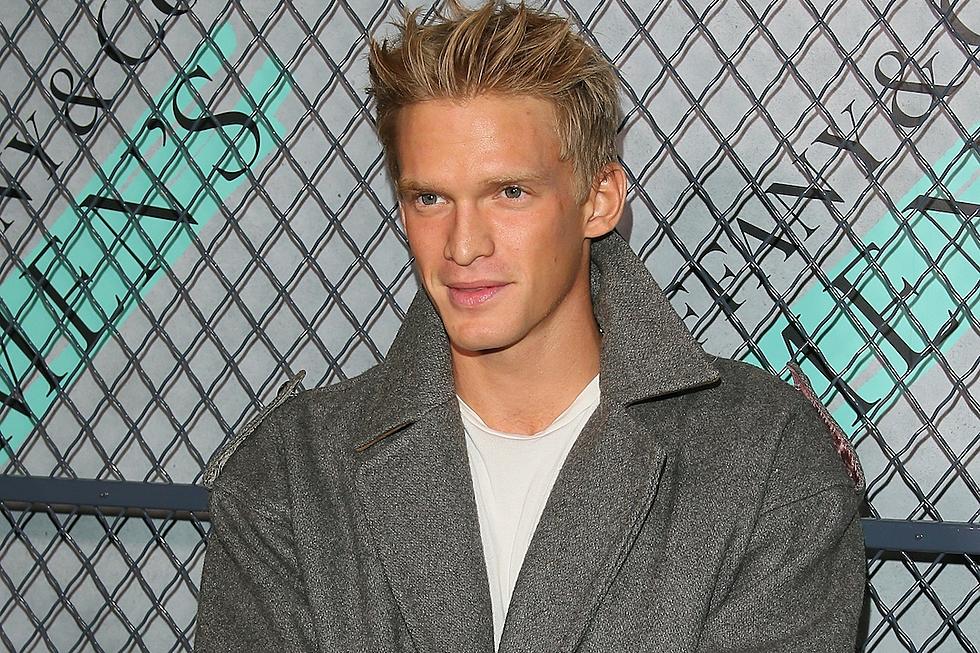 Cody Simpson Reveals if He and Miley Cyrus Use the 'L' Word
Jean Baptiste Lacroix, Getty Images
The 22-year-old has been open about his relationship with the pop star, and during a recent visit to The Kylie & Jackie O Show on Sydney, Australia's KIIS 1065 on Tuesday (October 22) he was even more candid about his new girlfriend.
"I'm very, very, very romantic," he admitted before taking a jab at Cyrus' former partners. "She'd talked about how she hadn't had that kind of an experience in a relationship before."
He referred to the "Slide Away" singer as his girlfriend and explained how they're currently both sober. "She's been through a lot this year and I was trying to be respectful of that and we kind of found each other," he said. "We just found each other in a place where we're both ready for something like this and we're both sober… We keep each other in a good space. I've never had that in a relationship."
The Aussie even expanded on the former Hannah Montana star being his celebrity crush. "I used to kiss the TV screen when I was, like, nine. I think we were interested in each other ever since we first met, even when I was, like, 18 but it was not the right time."
"We've just been close ever since we met. It's, like, the first time I've been with someone that it wasn't necessarily an immediate romance," he added. "It was a friendship and it was fun and it just developed over, like, five years."
The sparks are clearly flying and the connection is clearly deep...so do the singers use the "L" word? "Love is a big word but, you know, it's romantic," Simpson said when asked. But he is "very, very, very romantic" soooo is that his way of saying "yes"?! Watch the full interview below and decide for yourself.
Celebrity Pairs Who Faced Dating Speculation