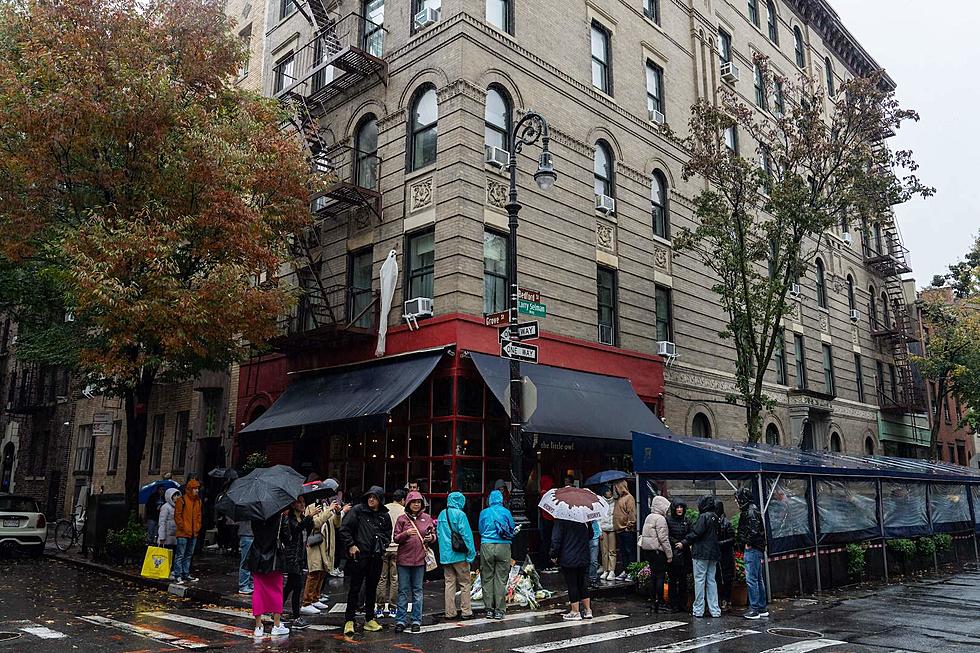 Matthew Perry Fans Gather at 'Friends' Apartment Building For Tributes
AFP via Getty Images
Fans of the sitcom Friends and plenty of other projects have been mourning the death of Matthew Perry. While he's best known for the role of Chandler Bing, he's been in tons of other big roles. In the gaming community, he's best known as Benny from Fallout: New Vegas. While he largely stuck to sitcoms, whether that's acting, producing, or directing, he also worked in sportscasting and feature films.
Perry grew up in Massachusetts, before moving to Los Angeles. Shortly after moving, he began to go to auditions and got roles as a child actor. There was also something else going on in his early life though. He began drinking at 14 and was drinking every day by the time he hit 18 years old. Luckily, it wouldn't really affect his work on Friends, but he would occasionally show up to the set hungover and shaking.
READ MORE: Max Adds Tribute to Matthew Perry to Friends Episodes
Unfortunately, on October 28, 2023, Perry was found unresponsive in the hot tub at his Los Angeles house. He was pronounced dead at the age of 54. Since then, Friends fans have begun to congregate at 90 Bedford Street, the building in New York City's West Village that served as the iconic exterior for the apartment building on Friends. (The actual apartments populated by Chandler, Joey, Monica, and the rest were built on soundstages.)
Friends fanatics have been leaving everything from bouquets of flowers to personal tributes on the street corner of Bedford and Grove, outside the building at 90 Bedford. One Friends fan said of the show to the New York Post, "All of them, especially Matthew, help me through the darkest time in my life." As tragic as Perry's untimely passing is, it is nice to see what he meant to millions of people around the world.
Images From Friends: The Reunion
Official stills from Friends: The Reunion, which is currently available to stream on HBO Max.