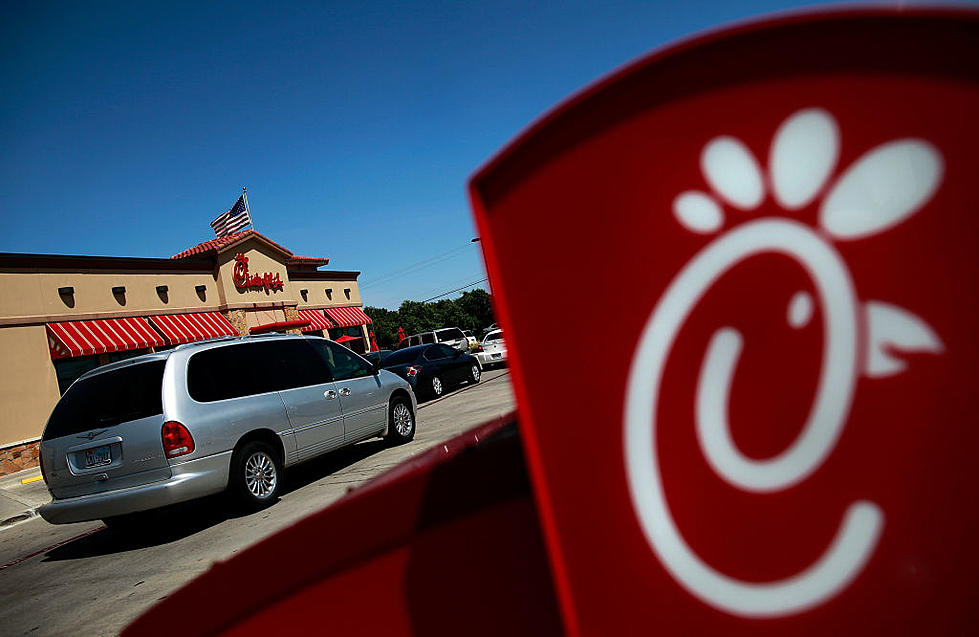 Is Chick-Fil-A New Jersey's Favorite Fast Food Restaurant?
Getty Images
Last Thursday, a Twitter account called TodayInSports3 posted a graphic it said was from the website cheddar.com that showed the favorite fast food restaurant in every state.
That post went viral due to the fact that some of the restaurants listed on the map just didn't make sense.
For example, a Twitter user named cmoon1992 
pointed out
 that In-N-Out Burger was listed as the favorite fast food restaurant in Nebraska and North Dakota, even though there are no In-N-Out Burger locations in either of those states. Meanwhile,
Chick-fil-A was a favorite in almost 20 states, but as Twitter user saberspark noted, one of those states was not the home of Chick-fil-A's headquarters, Georgia.
Many Twitter users were also shocked that MOD Pizza was a favorite in 12 states. User q_review bluntly asked, "what the hell is 'MOD'?"
As for New Jersey's favorite fast food restaurant, I think the map may actually be correct because it shows Chick-fil-A tops in the Garden State. I mean, it's got to be that or McDonald's right?
Oh...and Cheddar.com ended up posting a Tweet acknowledging that it did create the map, but that it was based on a Twitter and not published data.  
So I guess the debate goes on. What fast food restaurant do you think is New Jersey's favorite. Tell us in the comments.
Gallery — Every Movie Theater Candy, Ranked: