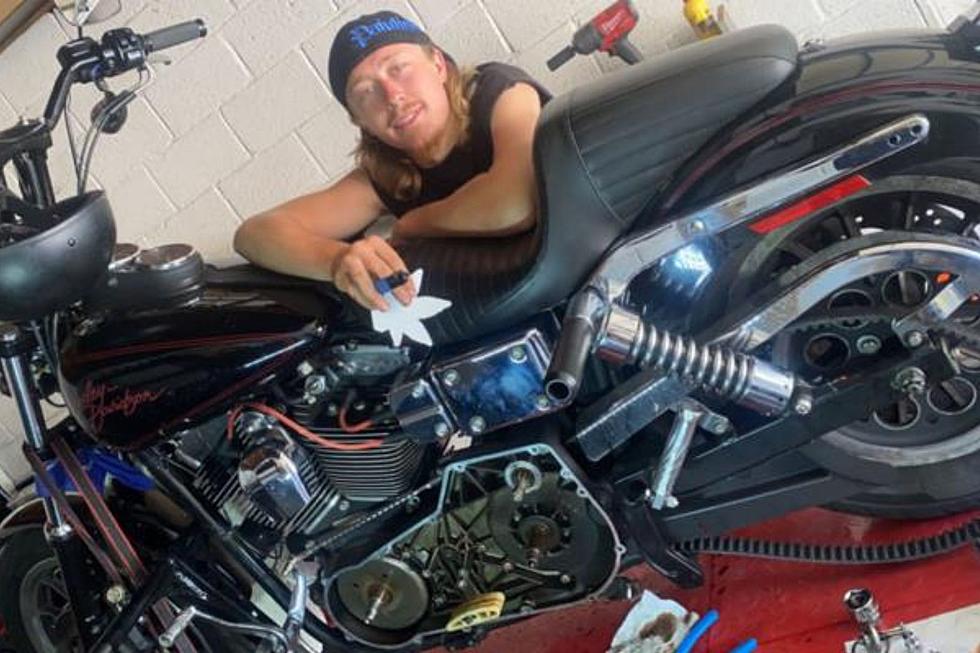 Motorcyclist dies in crash with drunk driver in Robbinsville, NJ
Jake Schreck (Peppler Funeral Home)
🔴 A motorcyclist and the driver of a Toyota Camry collided on Route 539 in Robbinsville
🔴 The motorcyclist was killed in the crash
🔴 The driver of the Camry is charged with driving under the influence
---
ROBBINSVILLE — The driver of a car was charged with DUI after a collision with a motorcycle whose driver was killed Friday afternoon.
Robbinsville police Lt. William Swanhart said motorcyclist Jake Schreck, 22, of Upper Freehold was struck by a Toyota Camry driven by Ketan Kabaria, 47, of Yardley, PA in the area of Old York Road (Route 539) and Montgomery Way at the entrance to the Matrix Business Park at 7A around 5:50 p.m.
Schreck was taken to Robert Wood Johnson University Hospital in Hamilton where he was pronounced dead.
Member of the Allentown High School Class of 2010
Kararia was also charged with death by auto, careless driving, reckless driving and failure to yield the right of way at an intersection. He was taken to the Mercer County Correctional Facility.
Swanhart did not disclose the circumstances of the crash.
Schreck was originally from Linden and was a member of Allentown High School's Class of 2019, according to his obituary. He worked for the Painters Union Local #694 DC #21 and was a member of the Kaos Kings Motorcycle Club of New Jersey.
Schreck's funeral is scheduled for Thursday at the Peppler Funeral Home on Main Street in Allentown.
MidJersey.news was first to report on the crash.
Dan Alexander is a reporter for New Jersey 101.5. You can reach him at dan.alexander@townsquaremedia.com
Click here to contact an editor about feedback or a correction for this story.
Play ball NJ: These MLB pros are from New Jersey
A fair amount of New Jersey born baseball players have made it to the majors. These pros, active to start the 2023 season, all have NJ roots.
Weird things NJ taxes - and some they don't
In general, New Jersey assesses a 6.625% Sales Tax on sales of most tangible personal property, specified digital products, and certain services unless specifically exempt under New Jersey law.
However, the way the sales tax is applied in New Jersey sometimes just doesn't make sense.
New Jersey puts out an itemized list for retailers that spells out what is, and what is not, taxed.
Perhaps because this is New Jersey, there are some bizarre and seemingly contradictory listings.
Up or down? Average property tax changes in NJ in 2022
Below are the average property tax bills for every municipality in New Jersey last year.
The towns are listed from the biggest cut in the average bill to the highest increase. On the county maps, the deeper red color means a higher increase above 2% whereas the darker green signifies a smaller increase or a reduction.
Each listing also shows how the average tax bill is split among the county, school and municipal governments.