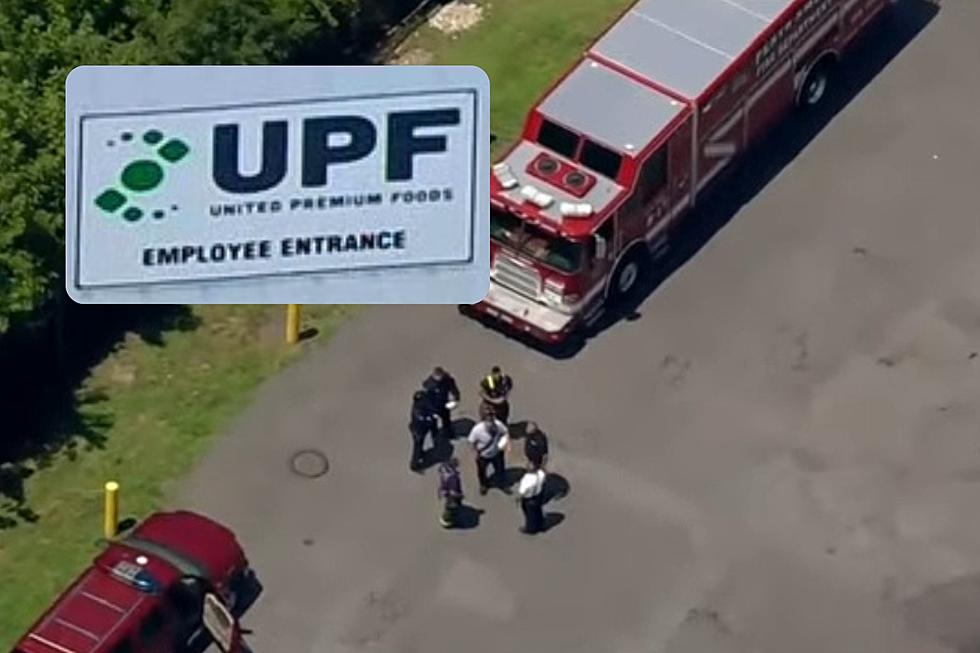 Worker dies in Woodbridge, NJ food plant accident, reports say
United Premium Foods worker death 7/28/23 (CBS New York)
🔴 A worker reportedly died in a workplace accident Friday
🔴 The victim had a daughter, officials said
🔴 OSHA is investigating the death
---
WOODBRIDGE — A worker at a food processing plant in Middlesex County is dead after an accident Friday afternoon, according to multiple reports.
The victim, who was a woman, was killed in a job-related incident at the United Premium Foods plant in Woodbridge around 12:30 p.m., a township official reportedly said to mycentraljersey.com.
Company CEO Ken Mayer confirmed the death in a statement to the media.
"We are devastated by the loss of our longtime employee, who was a beloved member of our company. Our deepest condolences go out to her daughter at this difficult time. We are fully cooperating with the official investigation," Mayer said.
The 110,000-square-foot facility is located between Route 35 and Amboy Avenue. It has heavy machinery for food production, pet food production, and cold storage, according to its website.
OSHA is reportedly investigating the death. New Jersey 101.5 has reached out to the administration for comment and the victim's identity, which has not yet been released. Other details surrounding the accident remain unclear.
Report a correction | Contact our newsroom
Pictures of a $16.5M private island home being sold by NJ doctor
Pictures of a $16.5M private island home being sold by NJ doctor
Most popular grocery stores in America
LOOK: Longest-living dog breeds