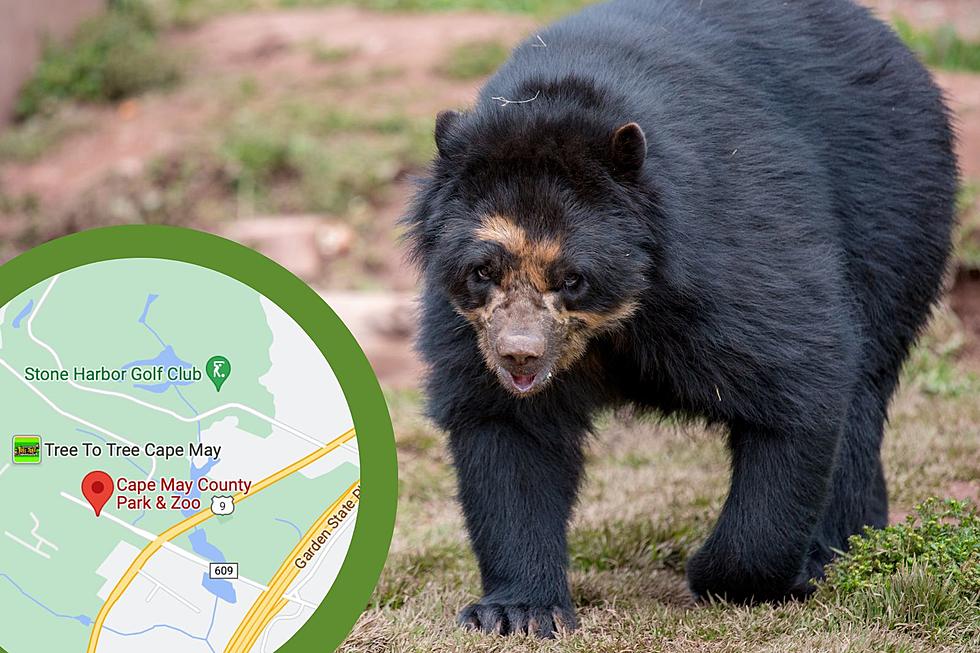 Meet The Newest Resident At Cape May Zoo, Billie Jean The Bear!
Canva/Google Maps
When you're thinking about a day trip here in South Jersey, you'll be hard pressed to find anywhere better to take the family than the Cape May Zoo. Honestly, it's one of the best experiences you can have here in this part of the state. Truth be told, it's a different experience every time you go. You never know who will be ready to greet you visit after visit.
That's probably why the Cape May Zoo is beloved by both full-time residents AND shoobies alike. For one, the zookeepers and staff are all extremely passionate about the work they do with these animals. It's evident every time you visit the park.
Secondly, the zoo is completely free to visit. Yep, that's right. You'll find no entry fee at the Cape May Park and Zoo. A donation is encouraged, but is not mandatory. Don't forget, though, it's through donations that the zoo is able to carry out their work.
That work this week is responsible for the taking in of the zoo's brand new resident, Billie Jean the bear! According to a recent Facebook post, the zoo confirms that Billie Jean hails from the Andes mountains. Since she's an Andean bear, she's used to solitude. If you're expecting to see a penmate with Billie Jean in her enclosure, you're not likely to. She will only be exposed to another bear during mating season.
Don't worry, though. Andean bears don't travel in packs. She prefers to be on her own. She is, however, looking forward to meeting you VERY soon!
Source: Facebook
Leaping Dolphins and Whales Near Cape May NJ
Our friends at the Cape May Whale Watcher Have Shared Some Unbelievable Photos!
12 Restaurants People Are Anxious To Eat At In Wildwood This Summer
No matter what cuisine is your favorite, Wildwood has something for everyone! There are a few restaurants in particular that Wildwood regulars can't wait to get back into this summer.
Hang Out With Wolves At Howling Woods Farms In Jackson, NJ!
Did you know that there's a place in New Jersey where you can get up-close and personal to wolves? It's pretty cool!
Howling Woods Farm
is the organization and they teach you all about wolf preservation and responsible care for these animals.