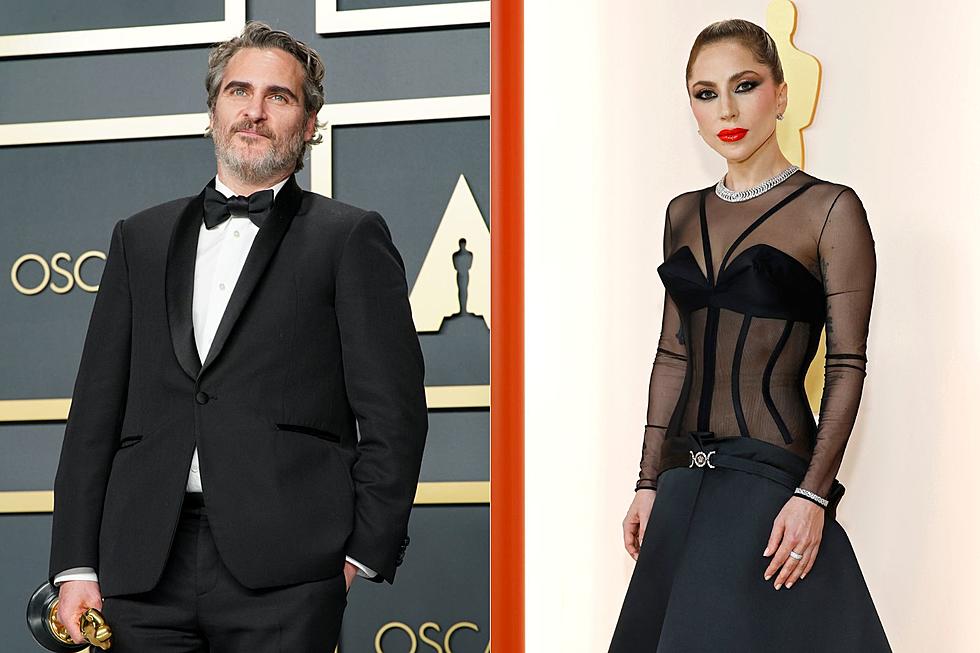 SPOTTED: 'Joker 2′ Filming at Old Hospital in Essex County, NJ! (PICS)
Credit: Getty Images
Gotham City has returned to New Jersey!
Filming has been underway in New York City, Belleville, NJ for Todd Phillips' "Joker: Folie á Deux" (Joker 2), the sequel to 2019's "Joker" starring Joaquin Phoenix, which went on the win him an Academy Award for "Best Actor" in 2020.
In the sequel, Phoenix returns as the menacing, mentally broken Joker, aka Arthur Fleck, alongside newcomer, fellow Oscar-winner Lady Gaga, who is cast to play his infamous partner in love and crime, Harley Quinn. The film's projected premiere date is October 4, 2024, according to its IMDb page.
The two stars were seen filming in New York City for some very flashy scenes. Here we can see Lady Gaga in full Harley Quinn garb. Looking iconic, of course. .
And over in New Jersey, filming took place at the now-shuttered Essex County Isolation Hospital in Belleville, which has been transformed into the fictional Arkham State Hospital according to NJ.com. The building dates all the way back to 1905, and it fits perfectly in the Gotham universe.
You can see the hospital looks amazingly creepy in these clip filmed by onlookers. The billowing smoke and flashing lights showcasing the manufactured mayhem.
In this shot you can see the old-fashioned vehicles, vans, and cop cars that are in the style of the early 1980's when the movie's timeline takes place.
Can't wait to see how these scenes turn out looking in the movie! If you've seen them filming anywhere else in New Jersey, let us know in the comments!
---
This $25M Burlington County Mansion Should Be in "Succession"
For the richest of the rich. I feel like George Washington would live here in 2022. Wait until you see the kitchen!
Where Are They Now? Looking Back at New York City TV's Most Famous Anchors & Reporters
From Sue Simmons and Roz Abrams to Ernie Anastos and Jim Rosenfield, New York City's media landscape has been shaped by some of the most iconic anchors (and reporters) ever. But where are they now? We take a look back: