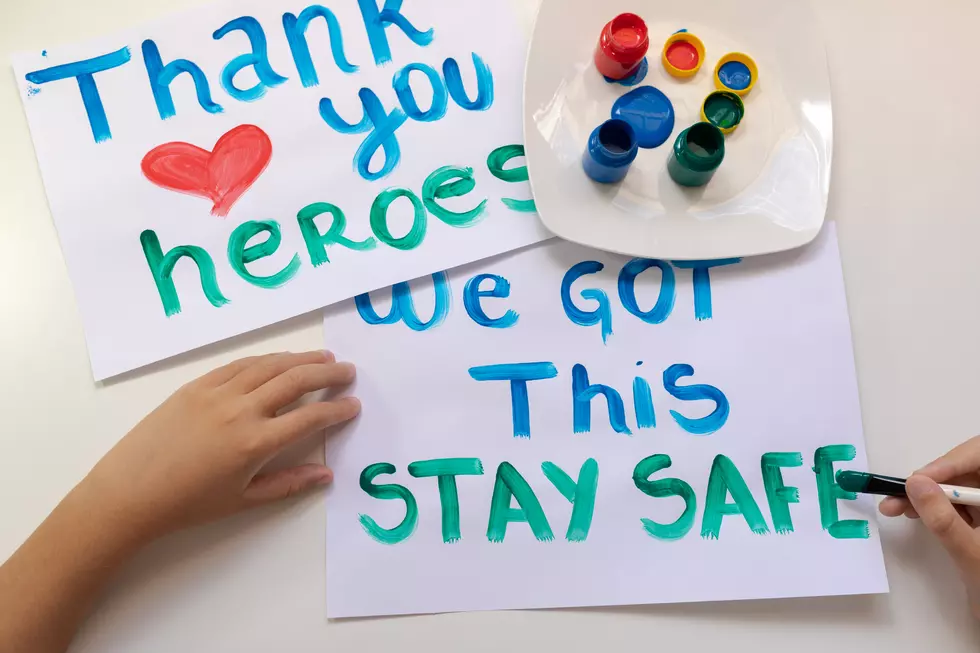 You Can Say Thank You on 94.5 PST To Our Local Heroes & Frontline Workers
Getty Images/iStockphoto
Sometimes saying thank you goes a long way, but as we're social distancing that can be tough for the "thank you's" to be heard. And there are a TON of "Thank You's" that we all want to make sure everyone is hearing.
Our healthcare professionals are doing incredible things each and every day. And all of those on the front lines are making us proud of our community.
But with social distancing, it can be a little tough for them to HEAR you when you say thank you. So we're opening up the PST airwaves for them to hear our voices.
Just open the PST app and SAY thank you in an audio message to your hero on the frontlines. It can be to someone specifically or to an entire team that's working hard in this unprecedented time.
Enter your number to get our free mobile app
We'll play your message on the air for EVERYONE to hear.
Here's how you submit your audio greeting on our app: 
So whether you want to thank the staff at one of our the area's hospitals, honor your friend who is working in a grocery store, thank your mom who is a nurse, or honor ANY one in your life who is working hard right now, we want to hear from you.
Then be listening to 94.5 PST for YOUR shoutouts in the coming days.
Not sure what to say? Here's an example from Julia in Hamilton:
Enter your number to get our free mobile app