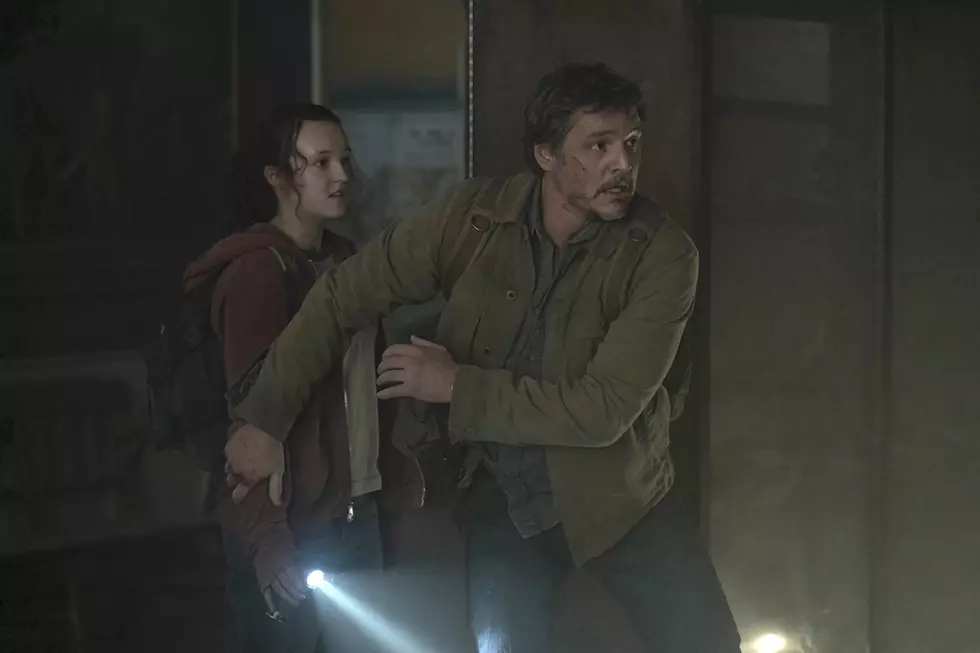 'The Last of Us' Renewed For Second Season
HBO
The Last of Us is definitely not dying (or being reborn as a fungal-infected monster) any time soon.
HBO announced today that it had officially renewed its new hit series, based on the PlayStation video game, for a second season. The renewal comes a few days after the second episode of The Last of Us was watched by 5.7 million viewers on the channel as well as HBO Max. Those numbers actually represent a 22 percent increase from the premiere — the largest such week two jump in the history of HBO. Meaning much like the infection that brings about the end of civilization in the show, The Last of Us is spreading rapidly.
Here was The Last of Us co-creator (and The Last of Us game writer and co-director) Neil Druckmann had this to say about the renewal:
I'm humbled, honored, and frankly overwhelmed that so many people have tuned in and connected with our retelling of Joel and Ellie's journey. The collaboration with Craig Mazin, our incredible cast & crew, and HBO exceeded my already high expectations. Now we have the absolute pleasure of being able to do it again with season two! On behalf of everyone at Naughty Dog & PlayStation, thank you!
Druckmann and co-creator Craig Mazin have previously said they wanted to make more seasons of the show — but not forever. The first season airing now on HBO adapts the first The Last of Us game. While they have said adapting the second game, The Last of Us Part II, may require more than one season of television, they plan to make those seasons then end. They do not intend to keep the story open-ended. ("I don't see this as something that runs on and on and on. We don't have that ambition. Our ambition is to tell the story that exists, as best as we can, in a different medium," Mazin said.)
New episodes of The Last of Us air on Sundays at 9PM ET on HBO and HBO Max.
10 Popular TV Shows That Were Almost Cancelled Too Soon