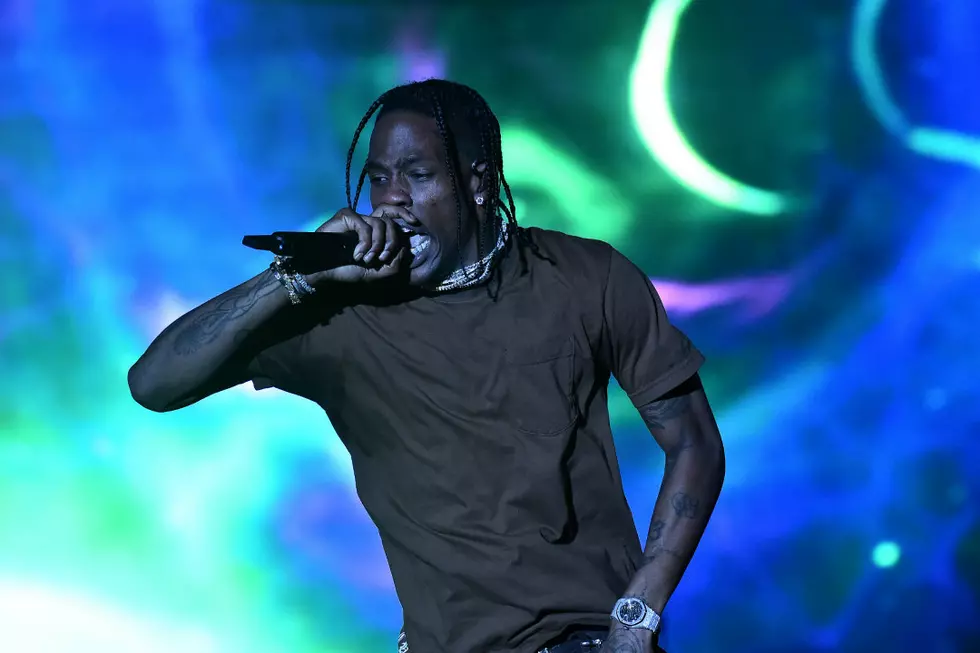 Travis Scott Injures Leg During Rolling Loud Set, Continues Performing: Watch
Steven Ferdman, Getty Images
Travis Scott shows are always lit but the rapper got a little too turnt during his performance at the 2019 Rolling Loud Festival in New York on Saturday night (Oct. 12) and injured his knee. That didn't stop the Texas rhymer from continuing his show.
La Flame headlined the first day of the event, which marked the first time Rolling Loud has taken place in NYC. Video has surfaced of the set and it shows the former XXL Freshman jumping around while performing his hit song "Butterfly Effect." At one point, Travis jumps up into the air and lands awkwardly on his leg. He immediately hops back up and continues to rhyme but he is visibly walking with a limp.
Shortly afterward, Travis admits to those in attendance that he injured himself.
"I ain't gon' lie, I think I just, like, broke my knee just now," he says while bent over. "This show cannot stop. So middle fingers to the sky. Lets rage."
The DJ then plays the Astroworld track "No Bystanders" and Travis gives a spirited performance while standing in one place.
The show didn't stop there. La Flame kept the party going with a rousing rendition of his latest single "Highest in the Room."
Scott somewhat addressed the incident on Instagram on Sunday (Oct. 13), posting a picture of his performance with the caption, "The ride never ends ~ ❤️NY."
Read 10 Wild Stories That Took Place During Hip-Hop Tours