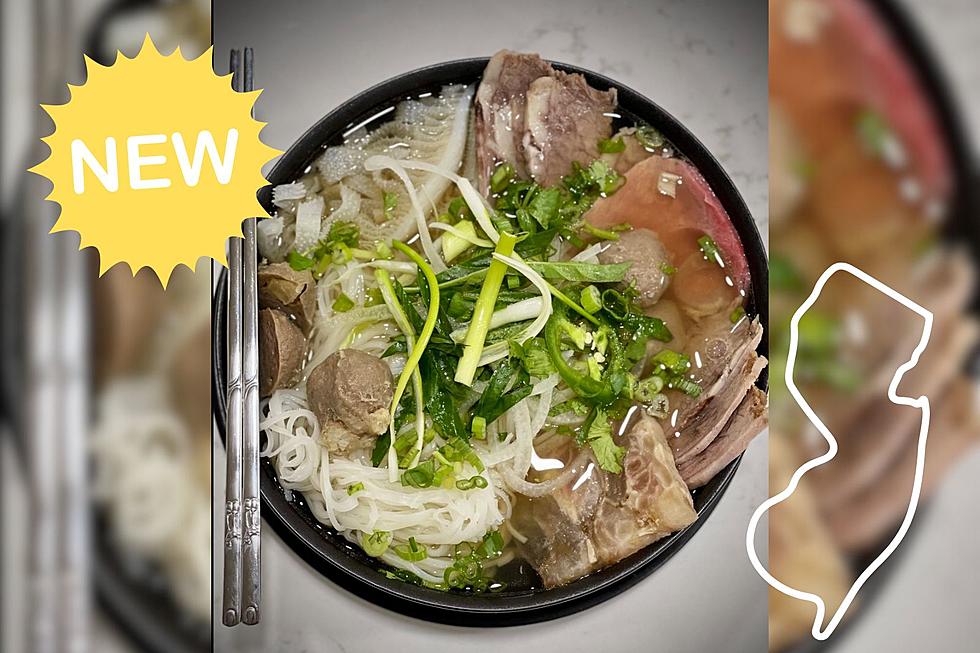 Feelin' Pho? This Vietnamese Restaurant Just Opened its 2nd Location in Burlington County, NJ
Credit: Facebook/ANISE Vietnamese Cuisine
Feeling a pho bowl for dinner tonight? Check out this new spot!
Anise Vietnamese Cuisine just opened their newest location in Delran, NJ! Their grand opening was on Aug 29! They're located in the former location of Panera Bread, at 4004 Route 130 N. (behind Taco Bell).
They'll be open at the new spot 11:30 AM-8:30 PM daily, according to South Jersey Food Scene.
If you get into the new spot by Aug 31, you can take advantage of their grand opening special! A free bowl of chicken or brisket pho with any purchase of a taco, seafood roll, tempura shrimp, grilled cajun shrimp, or chicken lettuce wrap appetizer!
You may already be familiar with their delicious dishes - Their first location is in Cherry Hill, at 600 Kings Hwy. N.
Hope you're ready for more authentic Vietnamese food in the area! They don't skimp on quality, according to their website:
"ANISE' main mission is to bring excellent Vietnamese cuisine to the South Jersey area. Our concept is simple: place the best ingredients available into the hands of a team with 60+ years of Vietnamese cooking experience. Don't settle for anything less, and stop by one of our locations to experience Vietnamese cuisine at its best."
YUM! Bring on the pho, spring rolls, lettuce wraps and tempura! I'm pretty much obsessed with Vietnamese food, so it's so cool to see Anise expanding in New Jersey! Will you be checking out their new spot?
---
Here Are The 11 BEST Seafood Restaurants in Central NJ 2023
It's time to get crackin'! Check out these amazing seafood restaurants in Central New Jersey
9 Delicious Korean Restaurants to Visit in Central Jersey
Pass the bibimbap and beef bulgogi! These spots look SO good....Lots of them in Edison NJ!