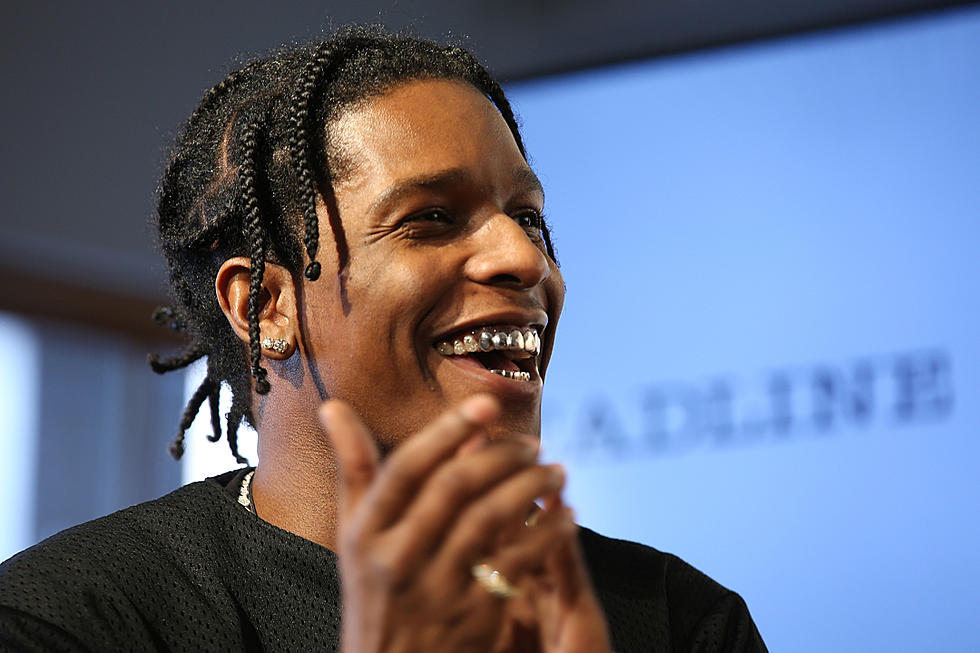 ASAP Rocky Says He's Going to Start Lingerie Line After Collecting Bras on Tour
Phillip Faraone, Getty Images
A$AP Rocky's recent show featured a lot of breasts, and we ain't talking KFC. The rapper collected so many bras that were thrown onstage, he jokingly announced he is going to start a lingerie line.
The A$AP Mob member performed on Saturday (June 15) at the Breakout Festival in Vancouver, Canada. During the show, he corralled several bras from women who had tossed them on the stage while the rapper did his set. During a break in the action, the Harlem spitta addressed the abundance of undergarments.
"I'm 'bout to start my own fucking lingerie line 'cause I'm collecting all these bras," he told the crowd while wielding a handful of brassieres in various sizes and colors. "Tell RiRi I'm coming for her. You know she got the Fenty popping. I'm trying to get mine.
Moments later, Rocky appeared to point out the women flashing him in the crowd. "Titties!" he yelled and pointed. "We love titties. Even ladies love titties. This is very rock star right now."
In other Rocky-related news, it appears the Testing rapper's new album is coming soon. Last month, frequent collaborator Juicy J revealed the update about the LP via Instagram. "5:30am We cooked up a masterpiece! @asvpxrocky new album on the wayyyyyyyyyyy," Juicy tweeted with a pic, that included himself, Rocky, Project Pat and producers Metro Boomin and Crazy Mike.
Check out A$AP Rocky's bra collection below.
Read 10 Wild Stories That Took Place During Hip-Hop Tours