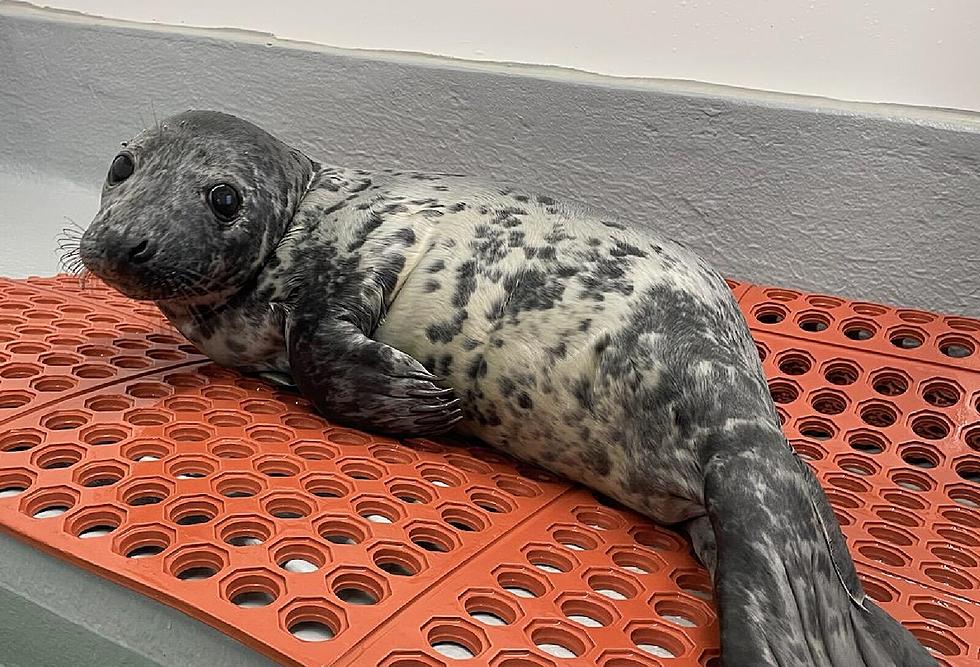 Baby Seals Bring Traffic to a Halt in Brick and in Brigantine
Facebook - Marine Mammal Stranding Center
It's grey seal pup season up and down the Jersey Shore!
You're reminded that if you see a seal on the beach - or in a road or parking lot - don't get too close!
There have been two incidents in the last couple of days of wayward seals getting a little off-track.
In Brick Township, police were alerted of a seal pup attempting to cross Route 35 between the ocean and the bay. (Apparently, he was trying to cross the road to get to the other side - just like the chicken.) Some drivers pulled over and along with Brick Township Police officers and a Marine Mammal Stranding Center volunteer, they were able to make sure the seal stayed safe until a Stranding Technician arrived on the scene.

The seal was taken to the Stranding Center where it's being treated.
Meanwhile, in Brigantine, a seal pup was found lying in a tire rut at the 4x4 entrance to the beach on Brigantine's North End. A driver was able to alert other drivers until help arrived from the Stranding Center.
This pup, too, was taken to the center for treatment.
Thanks to volunteers of the Marine Mammal Stranding Center, these seal pups were saved and are being rehabilitated.
The Center runs on donations, and now would be an excellent time for you to consider helping the center. You can find out about adopting a seal here.
This Gray Seal Calls Joe and Jahna "Mom" & "Dad"
As a result of spreading awareness of marine mammals and their welfare throughout South Jersey, the Marine Mammal Stranding Center has made Joe and Jahna "seal parents".
See A Stranded Seal? Experts Share Urgent Warning To New Jersey Pet Owners
Marine experts are speaking out to New Jersey residents and pet owners - do not approach a seal if you see one stranded on the beach.