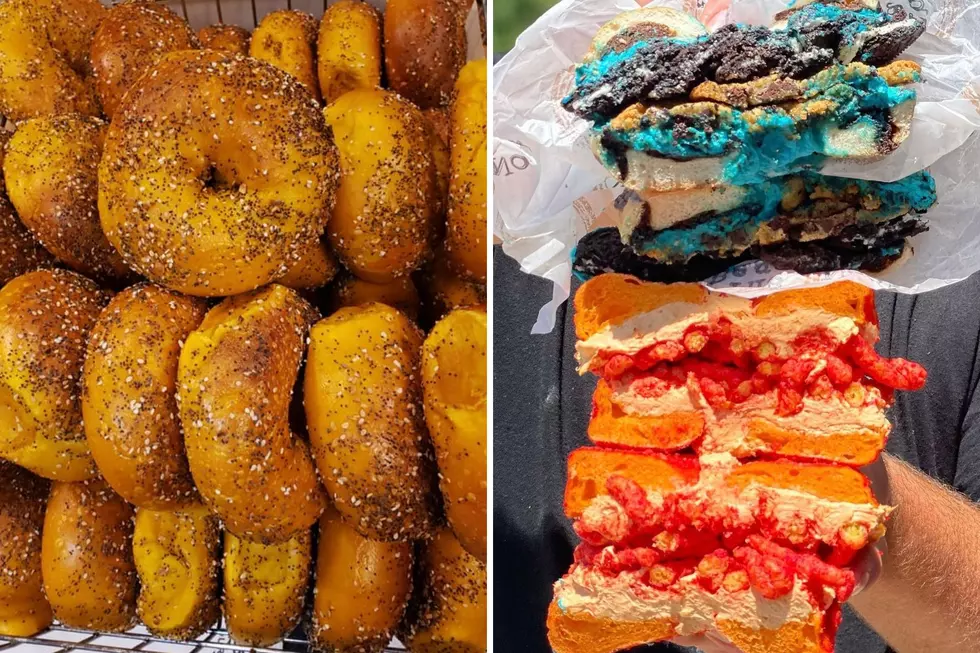 5 Mercer County Bagel Shops Have Been Ranked As Best In All Of NJ
@the_bagel_nook insta Bagels n' Cream via Facebook
I love when we find out about different national holidays that come up, just as National Bagel Day. In celebration of National Bagel Day, NJ.com makes a list of the best bagels in the state and ranks them accordingly.
I swear, there's no better place to spend National Bagel Day than right in New Jersey. In fact, spending it more specifically in Mercer County is apparently the best way to go about it.
If you checked out their rankings list, 5 Mercer County bagel shops have found their way on the list for the 2023 rankings and they for sure picked out some of the local favorites. Growing up in the New York/New Jersey area, you grow up on the most elite bagels in the entire country.
With that being said, I feel like we all are bagel connoisseurs at this point and can appreciate a good rankings list from fellow New Jerseyans. Here are the 5 shops that are getting recognition right now and that for sure need to be on your list for breakfast on National Bagel Day.
Caesar's is a go-to bagel shop in the Hamilton area. It's located at 110 Flock Rd, Hamilton Township, NJ, 08619, inside of the University Plaza shopping center.
Udo's is for sure my go-to bagel spot when I wake up on a Sunday morning searching for my favorite pork roll, egg and cheese. It's located at 160 Lawrenceville Pennington Rd #17, Lawrenceville, NJ, 08648, inside of The Manor's Shopping Center.
Bagels n' Cream jumped way higher on the list coming in at #24. This place has got some amazing bagel sandwiches in the Robbinsville area. It's located at 1051 Washington Blvd, Robbinsville Twp, NJ, 08691.
The Bagel Nook is a fan favorite in the area. They're very well known, especially on social media, for their wild-flavored bagels. You can get anything thee from a Hot Cheeto bagel to an Oreo bagel. They're located at 301 N Harrison St, Princeton, NJ, 08540 right inside of the Princeton Shopping Center.
This is the highest-scoring bagel from Mercer County on the list and coincidentally, the only shop on the list I've never tried! They're located at 956 Parkway Ave, Ewing Township, NJ, 08618. 
The full list of all 44 shops in Jersey is posted on NJ.com. Happy to see Mercer County getting some love!
12 Best Pizza Spots in Mercer County, NJ
From Ewing to Princeton, these are the most fan-loved pizza places throughout the county.
25 Spots in Mercer County With The Best Customer Service
I'm all about Customer Service. It's what really sets you apart from the rest, in my opinion. I asked in a recent PST Poll, "Which Mercer County businesses have the BEST Customer Service?" The answers came pouring in. I'm sure there are more. Tell me which ones you think deserve to be on the list.
Here's the list of the 25 who had the most votes, in no particular order: