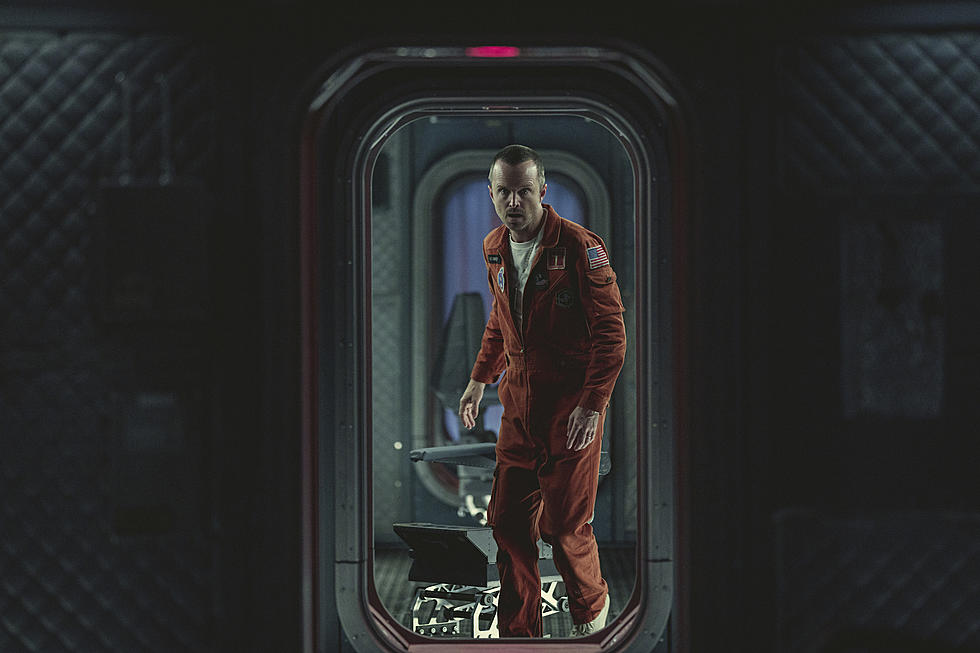 'Black Mirror' Reveals Stars of Season 6 With First Teaser
Netflix
Everyone's favorite collection of soul-crushing dystopian sci-fi stories is back, with the announcement that Netflix's Black Mirror will return with new episodes in June. (No exact date has been given for its return so far.)
The topics of the upcoming season have yet to be revealed. But Netflix has debuted the first teaser for the season, along with the latest cast list: Aaron Paul, Anjana Vasan, Annie Murphy, Auden Thornton, Ben Barnes, Clara Rugaard, Daniel Portman, Danny Ramirez, Himesh Patel, John Hannah, Josh Hartnett, Kate Mara, Michael Cera, Monica Dolan, Myha'la Herrold, Paapa Essiedu, Rob Delaney, Rory Culkin, Salma Hayek Pinault, Samuel Blenkin, Zazie Beetz.
Check out the new Black Mirror teaser below:
READ MORE: Everything Coming to Netflix Next Month
Created by Charlie Brooker, Black Mirror first debuted in 2011. The series began on Channel 4 in the U.K. They produced the first six episodes plus a Christmas special. Since Season 3, the show has made Netflix its home. The streaming giant has thus far produced 15 episodes, plus an unusual interactive special called Bandersnatch, that was essentially a Choose Your Own Adventure book in television form. Netflix did not reveal in today's announcements how many episodes are included in Season 6.
Said Brooker of the new season...
Partly as a challenge, and partly to keep things fresh for both me and the viewer, I began this season by deliberately upending some of my own core assumptions about what to expect. Consequently, this time, alongside some of the more familiar Black Mirror tropes we've also got a few new elements, including some I've previously sworn blind the show would never do, to stretch the parameters of what 'a Black Mirror episode' even is.
Here is the season's official synopsis:
Expect the unexpected. The long-awaited return of Charlie Brooker's dark, satirical anthology series which reinvents itself with each new episode. The sixth season of Black Mirror is the most unpredictable, unclassifiable and unexpected yet.
Black Mirror Season 6 premieres on Netflix in June.
Famous TV Shows That Couldn't Get Made Today
These well-known TV shows and franchises would have a lot of trouble getting on the air today.