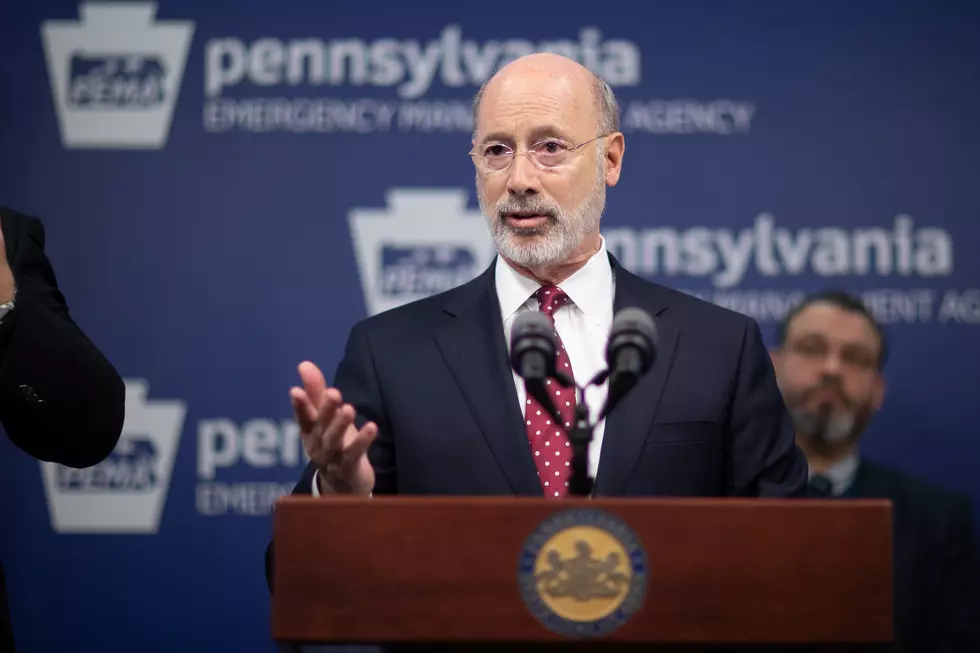 BREAKING: Philadelphia & All Of Pennsylvania Will Move Into The "Yellow" Phase Opening "By June 5″
The Office of Governor Tom Wolf
Governor Tom Wolf anticipates that all of Pennsylvania's 67 counties will relax some social distancing measures as they move to the "yellow" phase of the state's COVID-19 re-opening plan "by June 5."

Currently, 49 of the state's 67 counties are already in the yellow phase, which lifts many of the restrictions (including the stay at home order).
The yellow phase, instead, calls for intense mitigation of the virus.
As some counties have already been in the yellow phase for more than two weeks, the administration will allow 17 counties (primarily in the western portion of the state) will move to the "green" phase" of the state's re-opening plan.
As of today, all of the counties in our immediate area -- including Philadelphia, Bucks, and Montgomery Counties remain virtually locked down in the state's "red phase," which allows only essential businesses to remain open.
Under the "red phase" of the COVID-19 mitigation efforts, which is the phase that all of southeastern Pennsylvania remains in, "only life-sustaining businesses may remain open" with "stay at home" orders in place.
It calls for telework to continue where feasible, but the guidelines allow businesses to re-open (if they follow safety orders). In-person retail is allowed. Plus, Childcare can also re-open.
In the state's yellow phase, large gatherings of more than 25 persons remain prohibited. Restaurants and bars are still limited to carry-out or delivery. Gyms, hair salons, and entertainment venues all remain closed under that phase.
LIVE UPDATES:
Coronavirus in Princeton, NJ
The following counties will re-open under the state's "green phase." Those counties are Bradford, Cameron, Clarion, Clearfield, Crawford, Elk, Forest, Jefferson, Lawrence, McKean, Montour, Potter, Snyder, Sullivan, Tioga, Tenango, and Warren.
This is a developing story. We'll have more details when they're made available later today.
KEEP READING: See states hit hardest by COVID-19's impact on tourism