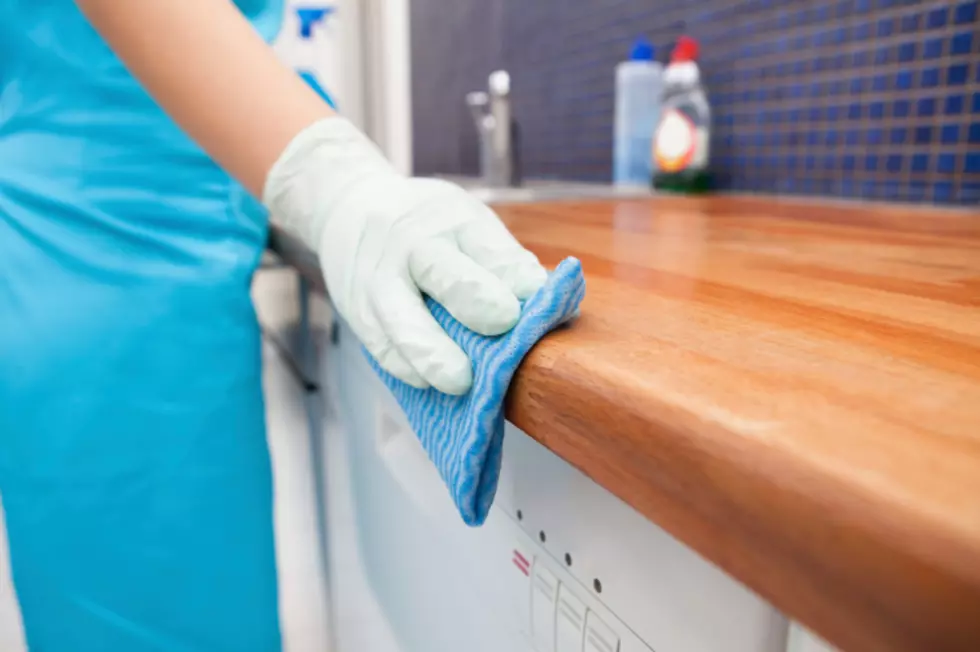 Cleaning Expert Elizabeth Buchanan Chats with Chris & The Crew
Credit: Getty Images
I don't know about you, but I have been trying to take every precaution to prevent from getting sick. I've been seeing a lot of people on social media that are saying they know someone who's gotten the coronavirus and I want to avoid getting sick at all costs. I haven't gone to a store in over a month, I wash and sanitize my hands so much that they feel like sandpaper, and I've been disinfecting my house like crazy. I wanted to know if I was doing everything correctly, so I reached out to non toxic cleaning expert Elizabeth Buchanan to hear her opinions.
Elizabeth owns a cleaning business in Oregon and has a lot of experience cleaning and disinfecting many areas. She has her own line of all natural cleaning products called Nuturals that are plant based and non toxic. Elizabeth believes it is very important to clean with natural cleaning products and not with harsh chemicals. One of the reasons is because the coronavirus attacks your lungs, and we need to make sure our lungs are has healthy as possible, so we should try to avoid breathing in harsh fumes and chemicals. Elizabeth also told us the areas we should be cleaning every single day to avoid the spread of viruses like COVID-19.
She really opened our eyes to many things we haven't been cleaning every day. I know I'm going to change the way I clean my house.
You can listen to the full interview below.
How to Make a No-Sew Face Mask From Leggings