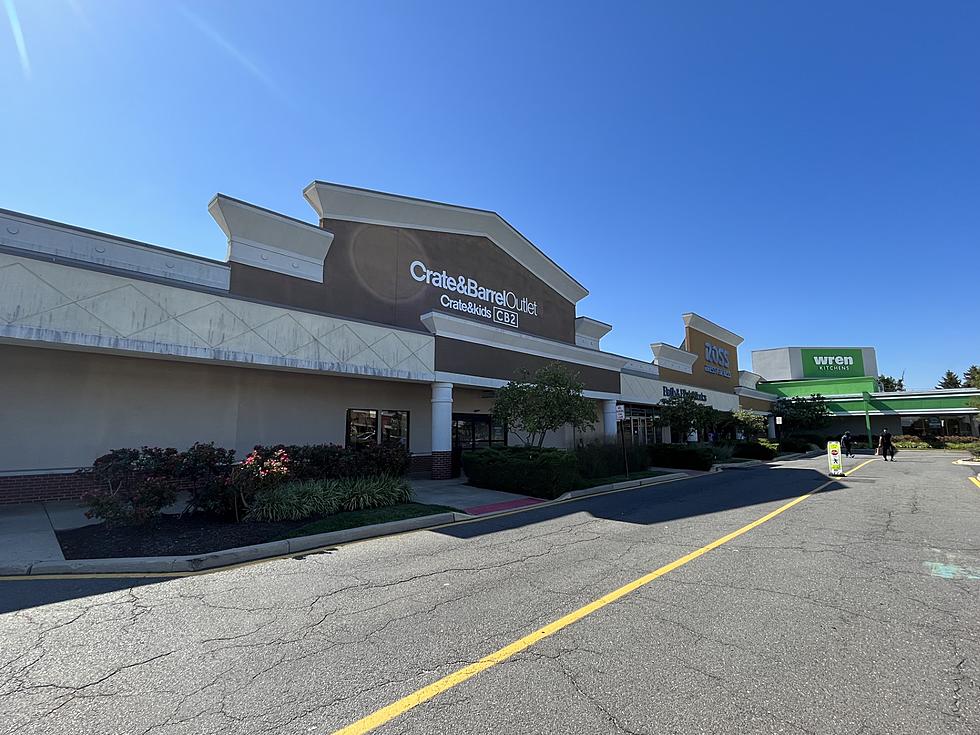 Crate & Barrel Outlet Now Open in Mercer Mall in Lawrence, NJ
Chris Rollins
Oh, I've got some exciting news for you.
There's a brand new Crate & Barrel Outlet in Mercer Mall (Route 1 in Lawrence Township).
It just opened its doors today (Friday, September 1st) and word is traveling fast because it was crowded.
As soon as I heard the news, I rushed up to check it out. You know I love a good sale. Ha ha.
For now it's all furniture. If you're looking for couches, tables, entertainment centers or dressers, I'd definitely go. There's a lot to choose from.
There were also some cribs and baby furniture.
I was a little disappointed to see that there were no housewares...kitchen stuff, bedding, lamps or anything like that, so I asked an associate and was told not to worry, all that stuff is coming in about a month.
This store is here to stay, it's not a pop-up. It's located where the old Bed, Bath & Beyond was, right next to the Bath & Body Works, near Ross Dress for Less and the Nike Store.
Right now the Buy More, Save More Event is going on.
Take a look at how much money you could save.
There were sales everywhere you turned:
30% off Mirrors/Art and Upholstery
40% off Coffee/accent tables, bedroom furniture, home office, media/storage
50% off Outdoor furniture and dining furniture
60% off lighting and rugs
You'll also get 20% back in rewards.
The new Crate & Barrel Outlet is now open in Mercer Mall, Route 1 South in Lawrence.
The hours are 10am - 8pm, 7 days a week.
There are a bunch of deals waiting for you. It made me a little tingly. Ha ha.
'90s Toys That Spark Instant Childhood Memories
This '90s nostalgia is sure to make you feel like a kid again.