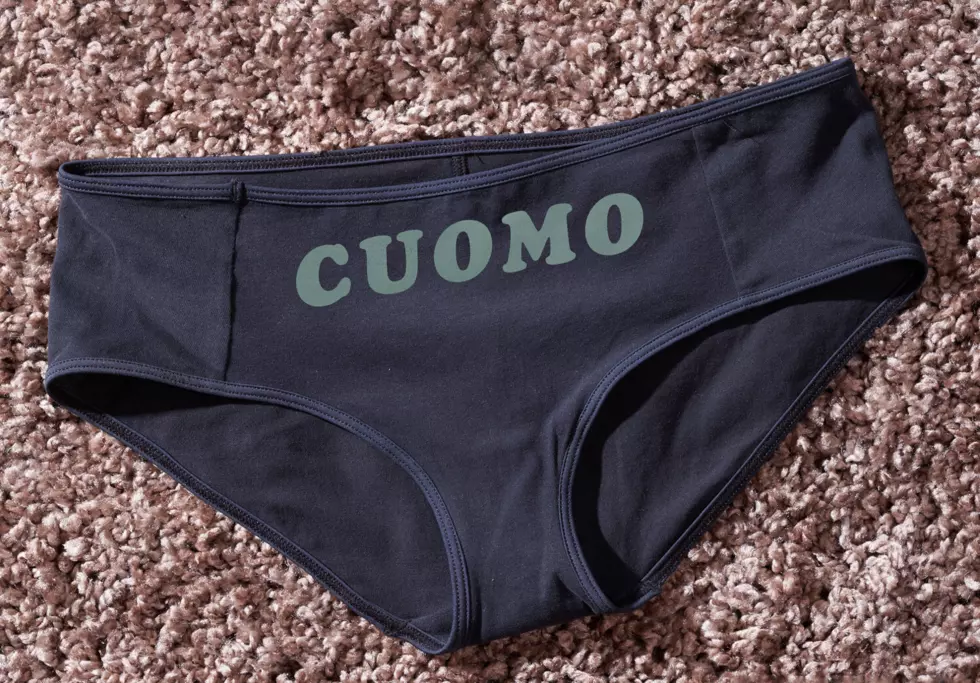 Cuomo, Newsom & Fauci Underwear is a Huge Online Seller
Credit: Canava
This coronavirus pandemic has us all feeling a little strange. Some of us don't even know what day it is and we are constantly watching news briefings with the same government officials every single day. So naturally, we are going to develop crushes on people we see everyday and there are a few men in particular that are making hearts race everywhere. According to TMZ, an online clothing store named Canava is selling underwear with the names of the men that women seem to be lusting after the most during the coronavirus pandemic.
First up is the Governor of New York, Andrew Cuomo. I've gotta say, I'm a fan of him. I don't know if it's his complete honesty during his press conferences or his smile, but I do find him very attractive.
Another pair of underwear you can buy is to show your love to Dr. Anthony Fauci who has been working with the White House Coronavirus Task Force Team. He is the Director of the National Institute of Allergy and Infectious Diseases. I don't know if I am lusting after him, but he is adorable.
Lastly, women seem to be crushing on the Governor of California, Gavin Newsom. This is the first time I've even heard of him, let alone seen a picture of him, but when I did see his picture, I immediately had a crush on him. He's a hottie! Even looks like Bradley Cooper a little bit.
To purchase yours go check out Canava's website or click on any of the Instagram pictures above.
READ MORE: Inspiring Stories From the Coronavirus Pandemic