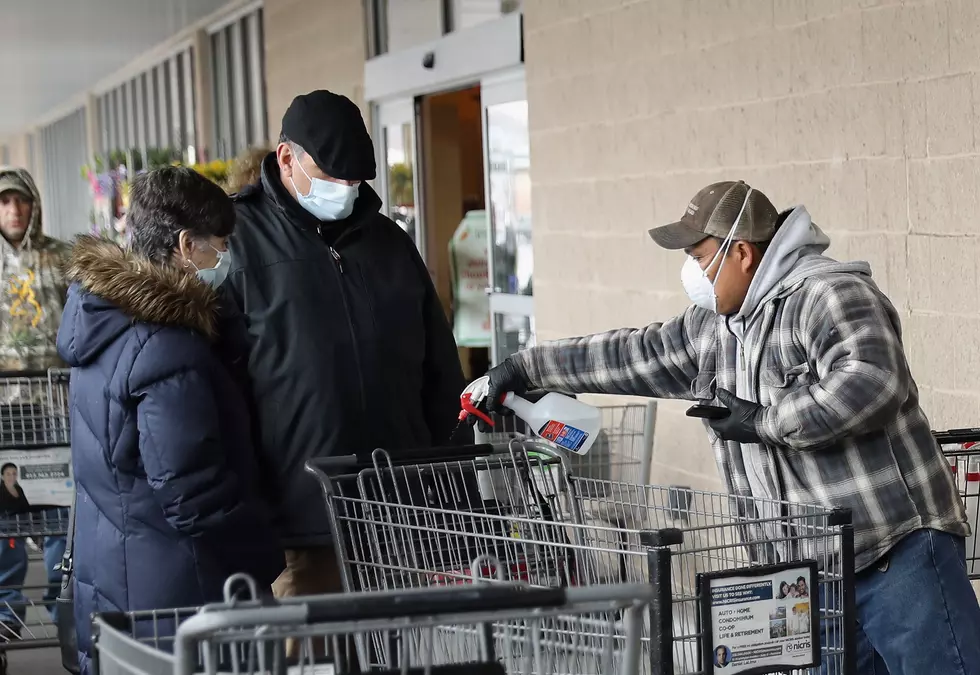 Customers & Employees MUST Wear Face Masks At all Businesses in Pennsylvania
Getty Images
Enter your number to get our free mobile app
All in-person businesses across Pennsylvania must REQUIRE all employees & customers to wear face masks or facial coverings, per a new order issued by state officials on Wednesday. The announcement was made by the state's health secretary, Dr. Rachel Levine, who signed the order earlier today.
The order applies to ALL businesses that are continuing "in-person" operations. So yes, this means grocery stores, other essential retailers, and take out restaurants will be asked to enforce this policy.
Per the order, the facial coverings do NOT have to be surgical masks. They can be a cloth (or other material) covering for the mouth and nose. This also does not replace social distancing procedures, which are already in effect.
It goes into effect at 8 p.m. on Sunday, April 19.
Essential businesses will be asked to deny entry to anyone who isn't wearing a mask unless the business provides medication, medical supplies or food. In those instances, they will be asked to provide an alternative method for pickup or delivery for individuals without a facial covering. Non-compliance could result in citations or fines for the business.
Wearing cloth coverings of masks when in public can help prevent asymptomatic carriers from spreading the coronavirus to others, the CDC announced in March. Their updated guidelines called for Americans to use cloth masks (or whatever is available) to help prevent the spread. N95 masks should be left available for healthcare workers.
LIVE UPDATES:
Coronavirus in Princeton, NJ
How can I stay safe while grocery shopping? And answers to 24 other coronavirus questions