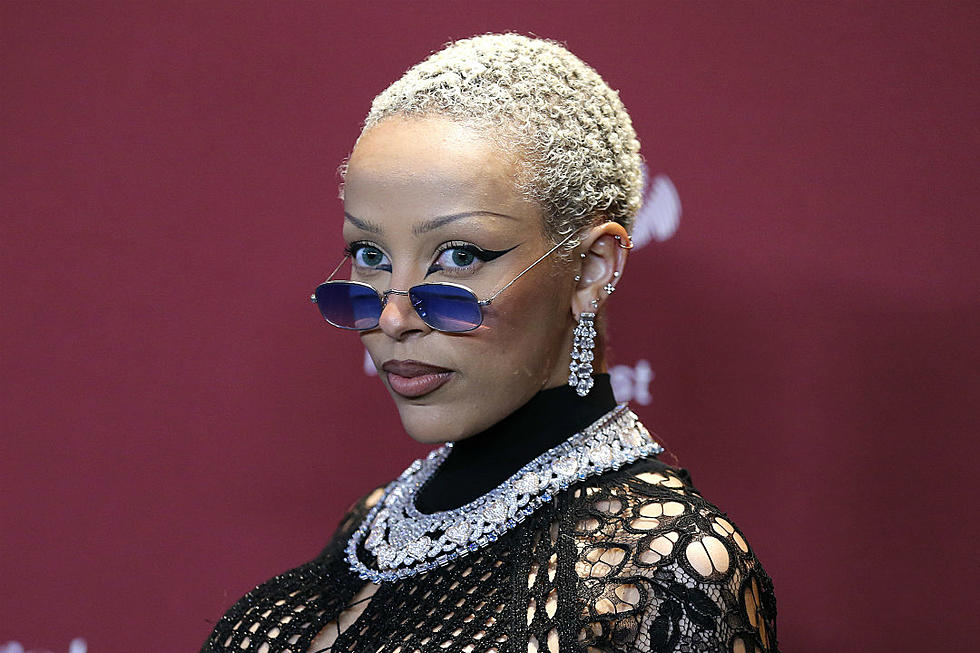 Doja Cat Reveals New Album Title, Calls Two Previous Projects Cash Grabs
John Lamparski/Getty Images
Doja Cat is in album mode. The eccentric Cali rhymer recently announced the title of her new LP and conceded her previous two offerings were put out solely to make money.
Doja Cat has been teasing her new album for months. On Tuesday (May 9), she offered some more deets on the upcoming project, while also giving some insight into her previous two offerings, 2019's Hot Pink and 2021's Grammy nominated Planet Her.
"Planet her and hot pink were cash-grabs and yall fell for it," Doja Cat posted on Twitter. "Now i can go disappear somewhere and touch grass with my loved ones on an island while yall weep for mediocre pop."
Doja also revealed the album title for her upcoming album, which was previously believed to be called Hellmouth.
"It's not called hEllMoUth either it's called 'First of All' and yes I'm announcing the album title right now," she posted.
Last month, Doja Cat appeared to confirm she was done making pop records.
"No more pop," she tweeted. "[I] also agree with everyone who said the majority of my rap verses are mid and corny," she added. "I know they are. I wasnt trying to prove anything I just enjoy making music but I'm getting tired of hearing yall say that i can't so I will."
During a 2020 interview with XXL, Doja Cat said that she wanted to be taken seriously as a rapper. In December of 2021, Doja Cat fired back at people who said she wasn't a rapper during an interview with Rolling Stone. Last September, Doja Cat trolled fans about what the genre of her next album would be.
See Doja Cat's Tweets About Her Old Projects and New Album Below
See 20 of the Best-Selling Hip-Hop Albums of All Time