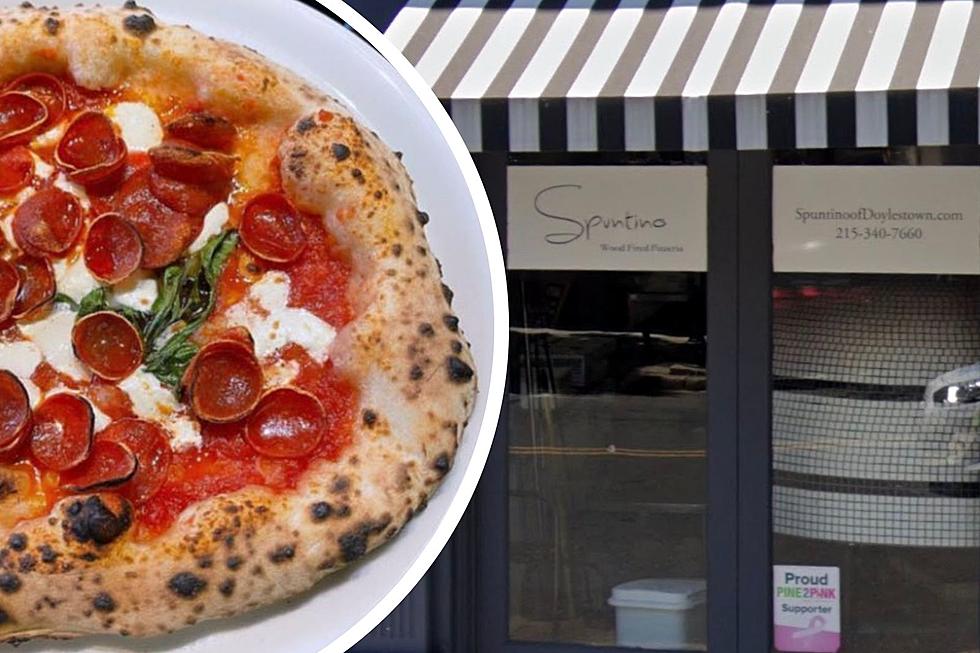 Doylestown Pizzeria Named Best Pizza In All Of Pennsylvania
google earth/ Spuntino via Facebook
If you're craving a good pizza for dinner tonight, you need to head to this pizza shop in Doylestown, PA! The PA, NYC, and NJ are full of some of the most amazing pizza spots in the entire country.
Food critics rave about restaurants right in our area and this Doylestown pizza shop is getting some amazing reviews from the Washington Post.
The Washington Post team stated, "We analyzed 7.5 million Yelp reviews and developed a formula to identify the best regional pizza styles in each state." There is a mind-blowing amount of pizza styles out there and you can get a majority of them right in our area.
"Out of more than 85,000 independent and small chain restaurants reviewed, one local Bucks County shop ranked the highest in Pennsylvania for Neapolitan-style pizza: Spuntino Wood-Fired Pizzeria," wrote phillyburbs.com.
Spuntino is located in Doylestown, PA, and has been a Bucks County favorite for some time. When taking a look at their menu, it seems like each pizza is wood-fired (hence the name) and is 10-inch personal-sized.
The list of pizzas ranges from a classic margarita to even a carbonara pizza which includes pancetta, caramelized onions, fresh mozzarella, cracked egg, pecorino, and black pepper.
If you're a pizza lover or especially into trying specialty pies, this is the place to go.
If you want to check out the best-rated pizza in PA, Spuntino Wood-Fired Pizzeria is located at 22 S Main Street in Doylestown, PA.
This $5.6 Million Victorian Styled Mansion Is For Sale in Bucks County
This is one of the most expensive mansions for sale in Bucks County right now!
Best Places To Get Hoagie Trays Recommend By Bucks County Residents
Scrolling through Facebook we found a post in the Bensalem Proud Facebook group where a user asked, "Where to get a hoagie tray?"
We are sure that everyone that shared a local hoagies spot is probably naming their personal favorite local spot.
Out of a ton of places that were shared on the Facebook post we picked out some that you may want to get your next hoagie tray from. And like a comment on the post said, always remember, "Support small businesses."