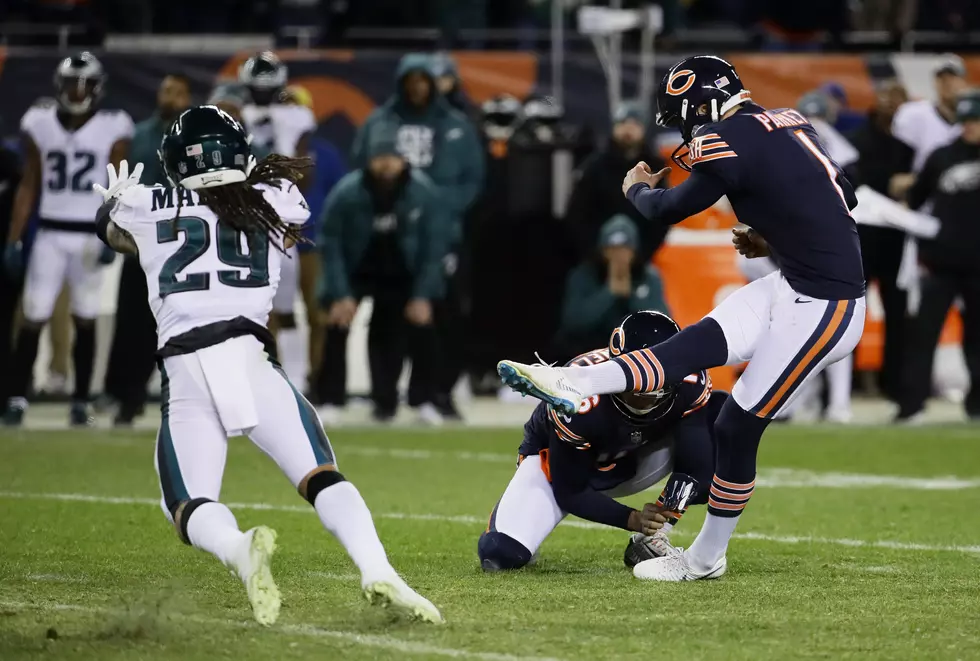 Fans Send Bears Kicker Money for Missed Field Goal
(Photo by Jonathan Daniel/Getty Images)
There is no doubt that Sundays game between the Eagles and the Bears was intense. From what It looked like, the Bears were headed to the next round. The were just one kick away, one field goal away from defeating the Eagles and continuing their road to the Superbowl.
Ball is spiked. Goes in right down the middle. But a timeout was called. 30 seconds later, players line back up to attempt kick number two. Balled is spiked. Cody Parkey kicks the ball. Ball is spiked, hits the upright and the crossbar. Missed. Eagles win the game 16 to 15.
That was by far the craziest game I've seen in a while. I was speechless...EVERYONE WAS SPEECHLESS. How does a kicker miss an important field goal like that? You have one job!! To make field goals!!
Well, of course Eagles fans are ecstatic! So much so that fans found Cody Parkey's Venmo account and started sending him money as a way of saying thank you for helping them continue their road to the Superbowl. It doesn't stop there! Bears fans have even been sending him Venmo requests for the money they lost on bets!
Like leave the man alone! I get being upset, but don't make him feel even worse. Congrats Eagles!