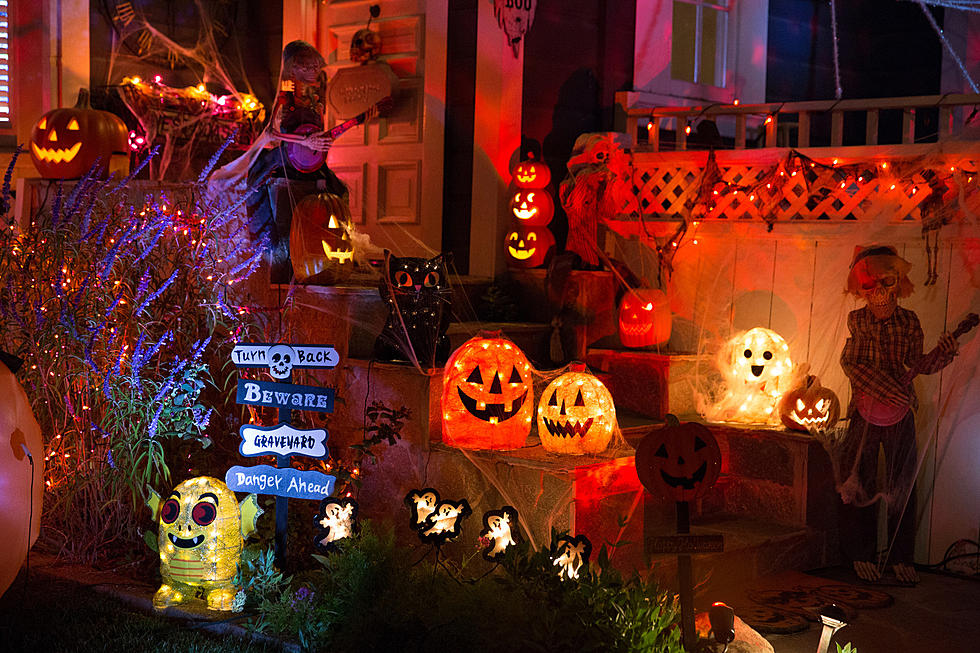 The Don't Miss Halloween Houses in Mercer County, NJ
vzphotos
Spooky Szn is in full swing. Do you love all things Halloween? If the answer is "yes" there are some houses in Mercer County you've got to check out.
Halloween Has Become More Popular in Recent Years
Halloween has become a bigger and bigger deal over the last few years. When I was a kid, we had carved pumpkin that we'd put a candle in at night so everyone could see the glow as they were passing by. That was the extent of most people's decorating. Maybe a skeleton or scarecrow hanging from a tree too.
Nowadays, there are all kind of lights and sounds, fog machines, DIY graveyards, live scare actors and so much more.
Many Halloween Houses Have Been Popping Up in Mercer County
Many local neighborhoods have houses that have turned into a Halloween attraction for the month of October, with area residents flocking to see them. There are several in Hamilton, Lawrence and Hightstown. Keep reading to find out where they are.
There's an excitement surrounding these houses. The owners, filled with Halloween spirit, put a lot of effort into transforming their homes for all to see.
Start a new family tradition this year. Load the kids in the car and drive around and check out these Halloween Houses, just like you drive around to see holiday lights. You won't be disappointed.
The Don't Miss Halloween Houses in Mercer County, NJ for 2023
There are several homes in Mercer County, NJ that have gone above and beyond to decorate for Halloween and they invite you to come over and see them.
Gallery Credit: Chris Rollins
The Most Popular Halloween Costume In CO Over The Past 25 Years
I thought it would be fun to look back and see what was popular for costumes over the years...perhaps it could spawn some ideas for you this year.