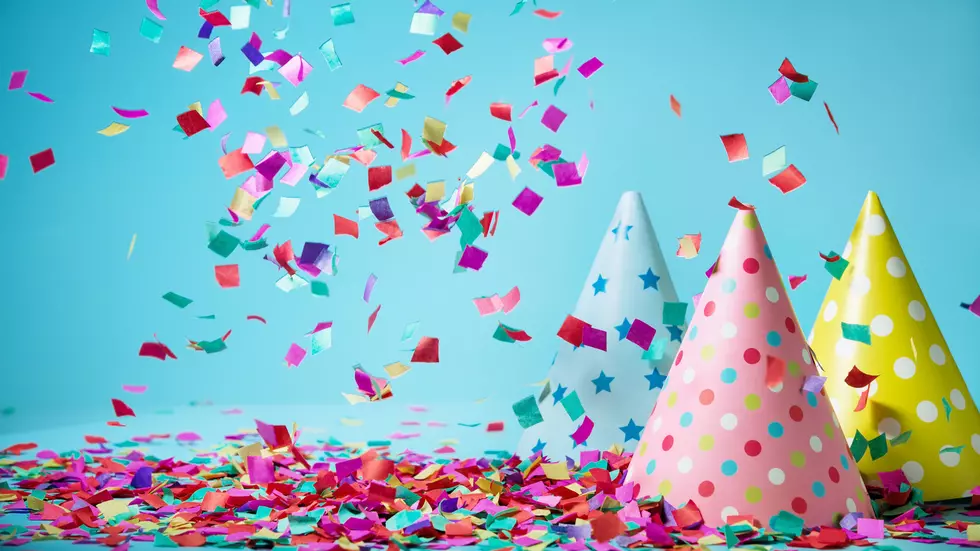 I Celebrated My 30th Birthday In Quarantine & Want You To Know Your Special Occasions Will Be OK
fotohunter
There's a harsh reality that a LOT of us have come to realize in recent days... we're going to be celebrating some of life's biggest moments in this surreal state of quarantine.
I had to celebrate a milestone birthday in quarantine. I was SO looking forward to the celebration (prior to recent events), and I can tell you that it all turned OK in the end. In fact, it turned out better than OK.
It's Not Fair, I Get It
It's not fair, but more importantly, it will be OK. After all, it pales in comparison to the sacrifices that our first responders, medical professionals, grocery store workers, etc. are experiencing, and I thank them for their service. 
Now, I'm not discrediting the fact that it stinks that you can't celebrate your special occasion right now.
Yes, it's TOTALLY not fair that your daughter may not get the sweet 16 she dreamed of for years. And, of course, it's cruel to think that your high school senior may never get to experience a prom or "traditional" graduation ceremony.
Despite being mindful that these are "small sacrifices" in comparison, it is difficult to escape those thoughts of negativity even if they're "relatively" unimportant to the outside world.
It's My Party & I'll Cry If I Want To
For me, I NEVER have had my own birthday party. My older brother's birthday is the day before mine, and as a kid, our parents did "joint" festivities with family every year.
Since this was a big milestone year, I had a giant birthday party planned last weekend. It was going to be a bar crawl all across the city. All of my friends (from near and far) we're going to be there. There were outfits and costumes galore planned because I wasn't going to have it any other way.
As the party approached last weekend, it became clear that hosting such a party would NOT be doing my part for social distancing. So with a very heavy heart, I paused my big, fabulous birthday party for the foreseeable future.
I was mad. I was angry. But I kept reminding myself that it was a VERY small price to pay to keep myself, my loved ones and our society safe during these crazy times.
My Birthday Wound Up Being Incredible
Instead, under what was the appropriate guidelines at the time (these have since changed), a very small group of friends gathered on a private outdoor roof deck for a few hours.
My friends rallied together in ways that I will forever be grateful. Despite a concerning situation at local grocery stores, everyone brought a reasonable portion of supplies and treats. In fact, there were decorations and even a REALLY nice cake. If it wasn't for the fact that we all stood 6 feet apart, you'd never have known what was happening around us.
We maintained proper social distance and shared a few laughs as we toasted my birthday.
* For those concerned, we have all since been under full and strict quarantine. None of us have had contact with the general public or anyone else since Sunday. As of this writing, none of us are showing any symptoms, but we will continue to follow all guidelines for 14 days. *
Some friends joined the celebration via FaceTime to raise a glass. Others sent me sweet text messages, apologizing for what was happening in the world.
But at the end of the day, I realized that THIS was the party I actually wanted. I was surrounded by a ton of love... even if we couldn't exchange hugs or high fives.
By the way, I'm an affectionate guy. So I am... VERY touchy with my friends (especially when we're drinking) so it was quite difficult for me.
Let's Celebrate The Love That's Around Us
At the end of our brief celebration, I cried. I didn't cry because I missed out on an opportunity to have my giant party. I cried because there's a TON of love out there. I wanted to grab onto my friends and squeeze them, but I guess they're glad those hugs will have to wait until it's OK again.
I cried for the compassion and love that we all share. And for right now, that's all we need.
So, here from my quarantine, I raise my glass to you if you're celebrating a milestone or special moment in your life in the coming days/weeks.
And I urge you to remember that you're not being slighted a great opportunity, but instead, you've been gifted an opportunity to enjoy all of that love that is around you each and every day. If you know someone who is celebrating a milestone or accomplishment in the coming days, make sure they know how you feel about them.
Because in the end, that's all that matters.
... now I just can't wait until I can hug all of my friends to thank them for how special they make me feel each and every day.