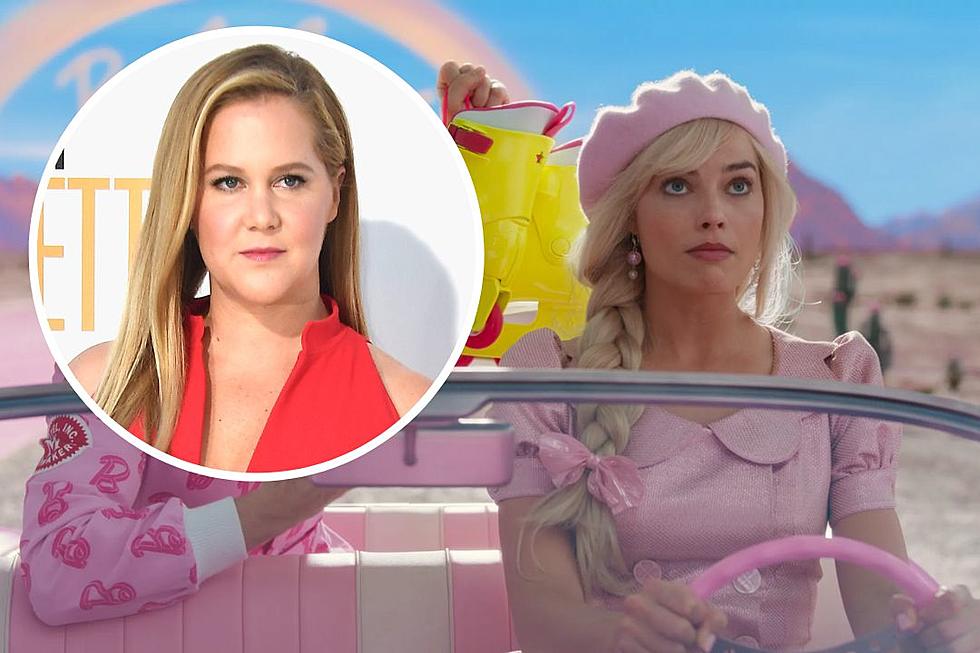 Why Did Amy Schumer Leave the 'Barbie' Movie?
Frazer Harrison, Getty Images / YouTube
We're just months away from the highly anticipated Barbie movie, but whatever happened to the film's original star?
Comedian-actress Amy Schumer was originally cast as Barbie in the film, which is now lead by Margot Robbie. Barbie hits theaters July 21.
Watch the Barbie Teaser Trailer Below:
Below, find out how Robbie was cast as the iconic doll and why Schumer left the project.
Was Amy Schumer Originally Cast as Barbie?
The official Barbie movie has been in the works since 2009. The live-action film was initially announced as part of a partnership between Mattel and Universal Pictures.
In 2014, the film moved to Sony Pictures. In 2016, reports surfaced that Amy Schumer would play the titular role as Barbie in the film, which she was also set to co-write.
Glamour reports Schumer's initial vision for the film was "a fish-out-of-water tale about a woman who gets kicked out of Barbieland for not being perfect enough."
However, at the time Schumer's casting was met with some backlash from fans who believed the comedian was not the right fit for Barbie.
Why Did Amy Schumer Leave Barbie?
A few months after her involvement in the film was first reported, Amy Schumer began to distance herself from Barbie.
Schumer officially left the film in March 2017. In a statement, the comedian blamed her exit on "scheduling conflicts."
"Sadly, I'm no longer able to commit to Barbie due to scheduling conflicts. The film has so much promise, and Sony and Mattel have been great partners. I'm bummed, but look forward to seeing Barbie on the big screen," she said in a statement, according to The Hollywood Reporter.
"We respect and support Amy's decision. We look forward to bringing Barbie to the world and sharing updates on casting and filmmakers soon," a spokesperson for Sony said in a separate statement.
READ MORE: Dua Lipa Fans React to Pop Star's Surprise 'Barbie' Casting
According to reports, Schumer had allegedly been pushing for Barbie to be a serious inventor in the film, and was displeased when Sony suggested Barbie could invent a pair of high heels made out of jelly.
"The studio definitely didn't want to do it the way I wanted to do it. The only way I was interested in doing it," Schumer later told The Hollywood Reporter.
The alleged tipping point came when the studio sent Schumer a pair of Manolo Blahnik heels to celebrate her casting, which offended the actress.
"The idea that that's just what every woman must want, right there, I should have gone, 'You've got the wrong gal,'" she said of the gift.
In 2018, the film moved to Warner Bros. Pictures with Greta Gerwig directing. In July 2019, Margot Robbie's casting as Barbie was announced.
Controversial Film Castings