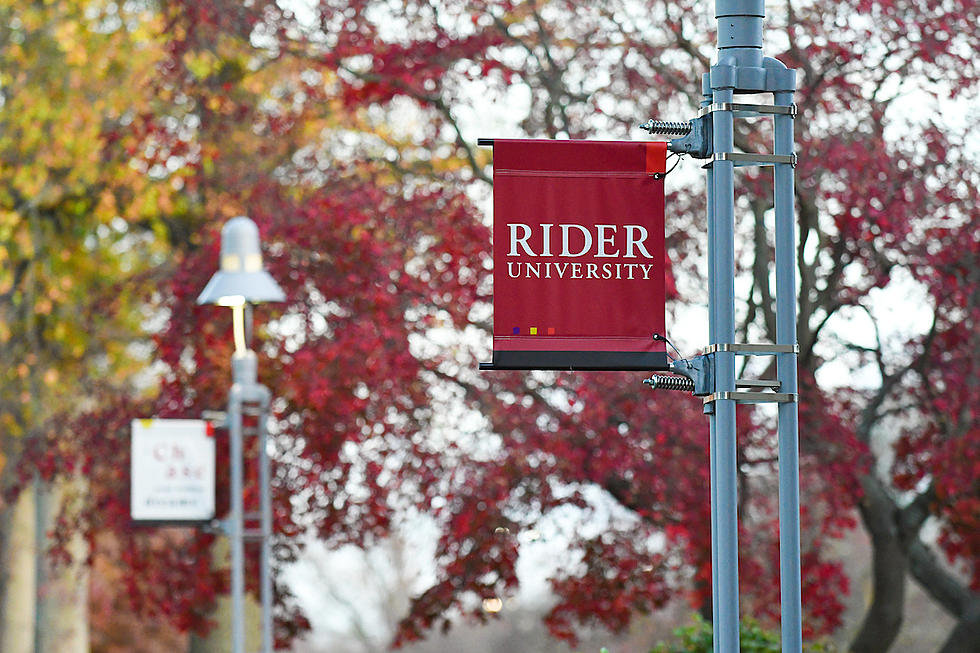 Crazy, dangerous prank lands Mercer County, NJ teen behind bars
Peter G Borg/Rider University
⚠ A water-filled projectile hits someone in the head
⚠ The suspect may be linked to another similar attack
---
A 19-year-old Hamilton man is facing multiple charges after a bizarre incident at Rider University.
On Monday morning about 10:15, Lawrence Township Police responded to the Rider campus after getting a report of a man that had been shot with an unknown projectile.
The victim stated while he was walking on campus, a car drove past him and someone fired an unknown weapon in his direction.
What just happened?
The victim told officers he had been struck by some kind of a projectile on his right temple and it caused minor pain and discomfort.
Police were given a description of the vehicle and a short time later the car and its occupants were located on campus.
Authorities recovered a plastic camouflage toy gun that fires water-filled projectiles along with a BB gun and an extendable baton.
He's facing multiple charges
Alan Morales-Garcia was arrested and charged with simple assault, negligent cause of bodily injury, unlawful possession of a weapon, unlawful possession of a weapon at an education institute, unlawful possession of a weapon and possession of a weapon for unlawful purposes.
It is not known if he had targeted the victim or just fired at him randomly.
He was locked up at the Mercer County Correctional Center awaiting a detention hearing.
Police say a similar incident occurred at the Quakerbridge Mall parking lot near Macys on Friday, June 23 around 8:15 p.m.
It's unclear whether authorities have linked the two incidents.
Anyone with any information regarding the incident at Rider University or the Quakerbridge Mall is asked to contact Detective James Steimle at 609-844-7135 or jsteimle@lawrencetwp.com.
Report a correction 👈 | 👉 Contact our newsroom
LOOK: Most commonly seen birds in New Jersey
Stacker
compiled a list of the most common birds seen in New Jersey from Project FeederWatch.
NJ county fairs are back! Check out the 2023 summer schedule
A current list of county fairs happening across the Garden State for 2023. From rides, food, animals, and hot air balloons, each county fair has something unique to offer.
(Fairs are listed in geographical order from South NJ to North NJ)
NJ breweries with top-rated beer
The reviews are in — see which NJ breweries have the most beers with a great rating on BeerAdvocate.