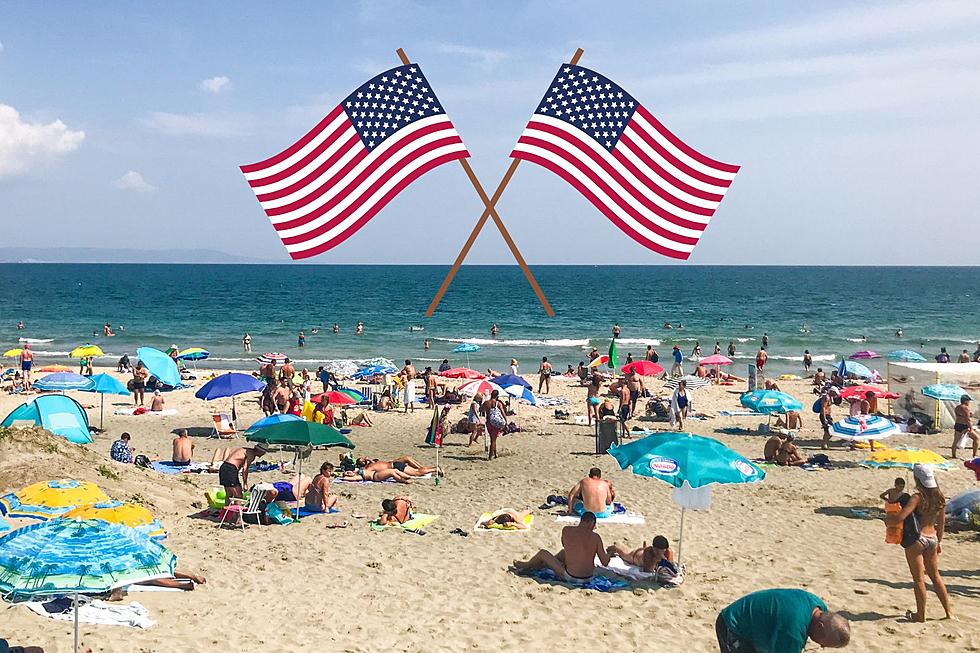 Memorial Day Weekend 2023 Expected To Be NJ's Busiest In 23 Years
Canva
With Memorial Day Weekend fast approaching, people in New Jersey are gearing up to kick-off summer 2023 like they never have before.
Well, maybe not "never," but very rarely. No, seriously. Apparently, MDW 2023 is going to be one of the biggest MDW weekends in New Jersey history. It is anticipated that a million people will be hitting the road either for the shore or elsewhere for the three-day holiday weekend.
Summer at the shore, is there anything better?
For many Jersey residents, getting to the beach means driving driving some 50 miles or more to get there. This time last year, gas prices were almost $5 per gallon. Luckily, it doesn't seem we'll be dealing with that insanity this year. That's a good thing since this weekend is supposed to be the busiest Memorial Day Weekend since 2000, according to AAA.
For one, everyone's fear from the pandemic has pretty much subsided. That worry is no longer in the forefront of our minds. Also, since gas isn't nearly as expensive here in the Garden State as it was last year, you can expect more people to hit the road for some big holiday plans. It's nice to see things getting back to normal despite inflation. As long as gas prices aren't through the roof, it's looking like people will be out on MDW adventures.
If MDW plans are any indication of what to expect in terms of travel this summer, we're looking at one that could be one of the biggest vacation summers in a few decades. Meaning, more people are expected to take a vacation over summer 2023 than they have for the last few summers.
If you're planning on traveling by car for MDW, just know that the NJ State Police have confirmed they will have plenty of DUI checkpoints set up throughout the state.
Source: tapinto.net
South Jersey Beach Tag Guide 2023
Here's how much you'll pay for beach tags at each South Jersey beach for the 2023 season.
12 Restaurants People Are Anxious To Eat At In Wildwood This Summer
No matter what cuisine is your favorite, Wildwood has something for everyone! There are a few restaurants in particular that Wildwood regulars can't wait to get back into this summer.
Leaping Dolphins and Whales Near Cape May NJ
Our friends at the Cape May Whale Watcher Have Shared Some Unbelievable Photos!