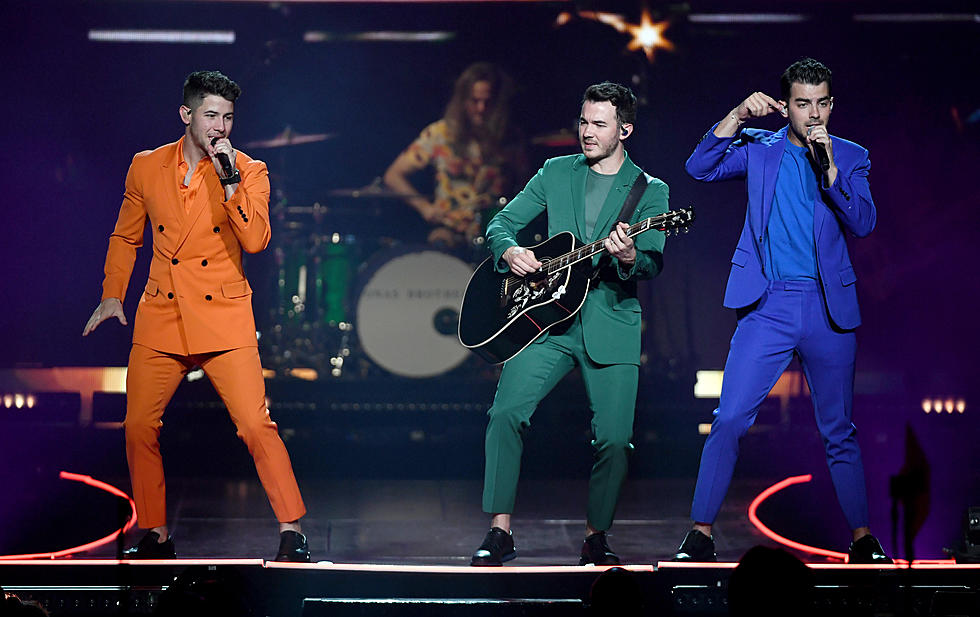 Win Tickets to See The Jonas Brothers in Atlantic City Before You Can Buy Them
Getty Images
Jersey's favorite brothers are coming home, and 94.5 PST wants to send YOU to the show!
The Jonas Brothers are hitting the stage at the Hard Rock Hotel & Casino in Atlantic City on Tuesday, May 23. And we have your chance to win FREE tickets BEFORE you can buy them!
Be listening to Austyn on 94.5 PST for your ride home THIS Thursday (April 20) 'cause she'll have your chance to win.
When you hear the cue to call during the 5 o'clock hour on Thursday, caller 94 instantly wins tickets to the show.
Store our number in your phone right now... it's 609-243-9778.

Yeah, that's BEFORE they go on sale to the general public. Tickets go on sale Friday, April 21 at HardRockHotelAtlanticCity.com and Ticketmaster.com.
The Jonas Brothers' new single "Waffle House" is out now, and they'll their full-length record, The Album, drops on Friday, May 12.
94.5 PST can't wait to see you at the show to kick off summer 2023! 94.5 PST's standard contest rules apply. Good luck!
These are the Hottest Pop Concerts Happening in Philadelphia in 2023
2023 will bring some of the best concerts from some of our absolute favorite artists to Philadelphia (including Taylor Swift, Ed Sheeran and P!Nk.). Here's a COMPLETE list of all of the shows (so far) & even details on how you can get tickets to Philadelphia's hottest concerts of 202