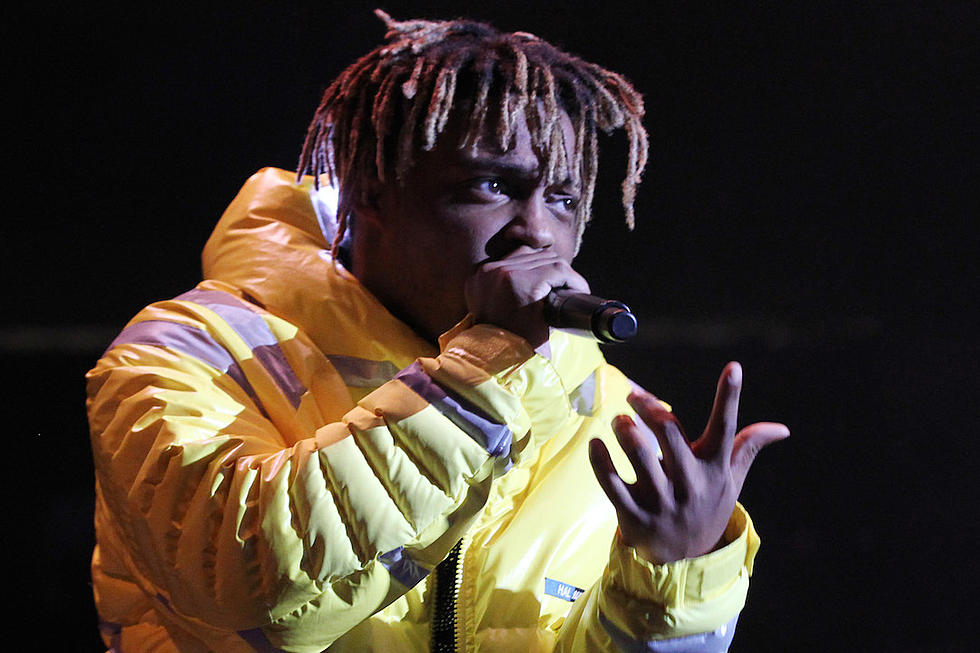 Juice Wrld Dead at 21 After Suffering Seizure
Bennett Raglin, Getty Images
Juice Wrld has died at the age of 21 after suffering a seizure in Chicago.
The rapper's tragic passing happened following a seizure he suffered at Chicago's Midway Airport on Sunday (Dec. 8), reports The New York Times, who confirmed his death with the Cook County Medical Examiner's Office.
Prior to his death, Juice Wrld was on a private flight from California that landed at Midway on Sunday morning. According to witnesses, the Chicago artist suffered the seizure while at the airport. Law enforcement and paramedics rushed to the scene, where the rapper was reportedly bleeding from the mouth. Juice was rushed to the Advocate Christ Medical Center in Oak Lawn, Ill. where he was pronounced dead at 3:14 a.m. The cause of death is currently unknown.
Juice Wrld's record label, Interscope Geffen A&M Records, has released a statement to XXL on the rapper's death.
"Juice made a profound impact on the world in such a short period of time," it reads. "He was a gentle soul, whose creativity knew no bounds, an exceptional human being and artist who loved and cared for his fans above everything else. To lose someone so kind and so close to our hearts is devastating. Our thoughts are with Juice's family and friends, everyone at his label Grade A, and his millions of fans around the world."
Juice Wrld, born Jarad Higgins, was one of the most promising young rappers in the game before his tragic death. His meteoric rise to fame was spurred by the 2017 release of "Lucid Dreams" and it solidified with the release of his first two albums, Goodbye & Good Riddance (2018) and Death Race for Love (2019).
The shocking death of Juice Wrld comes at a time when the multiplatinum-selling artist was becoming a certified star and prepping his third album. In an interview for his Fall 2019 XXL Magazine cover story, Juice said he wanted to be a positive influence on the world.
"I wanna be more than just a millionaire," Juice told XXL. "I wanna change the world. I'm taking it one step at a time, tryna do it my own way."
The tributes for the rapper have already begun pouring in. See some of hip-hop's reactions to the sad news of Juice Wrld's passing below.
See Photos From Juice Wrld's Fall 2019 XXL Magazine Cover Shoot