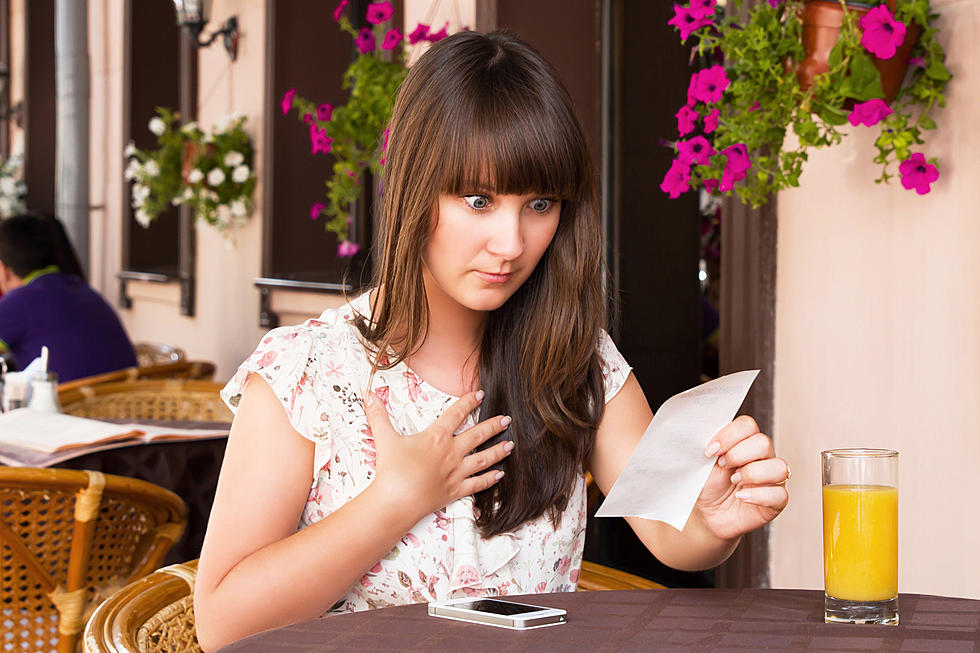 Beware: It's Illegal For Restaurants To Do This In NJ
pashyksv
Beware NJ residents. There's a charge that some restaurants have been slipping on the end of your bill lately and it could be illegal.
I've personally noticed that it's being called a "processing fee" in some places. It's usually near the subtotal and total at the bottom of your bill.
It's not the same amount at all the restaurants either. Each restaurant seems to determine its own charge.
So, what is it?
It's an extra charge because you're using a credit card to pay your bill. You wouldn't (or shouldn't) get this extra charge if you're paying cash.
The charge covers the restaurant so they don't have to pay service fees to the credit card company for us, the customers, using our credit cards to pay.
The restaurants are allowed to do this, but, it becomes ILLEGAL when you're charged more than the restaurant has to pay in service fees.
Get it?
Let's say a restaurant has to pay $1.50 on each tab that's paid by a credit card. If you're getting a "processing fee" of $1.50, that's ok. If you're getting charged any more than that, it's illegal.
Back in August (2023), NJ Governor Phil Murphy signed a new law that protects you, the customer, from being overcharged.
Governor Murphy said in a press release, "As our post-pandemic economy continues to grow and evolve, we too must adapt to best safeguard New Jersey consumers against unfair practices. All residents and visitors doing business in New Jersey deserve the utmost transparency with respect to their transactions, especially given the affordability challenges experienced by our low and moderate income families."
How are you supposed to know what the restaurant's service fees are?
According to the new law, the restaurant must "disclose and post notices of the surcharge prior to the consumer incurring the charge."
For more on this new law in New Jersey, click here.
LOOK: 50 cozy towns to visit this winter
Stacker
created a list of 50 cozy American towns to visit each winter. Towns were selected based on visitor opinions, ratings from nationwide publications, and tourist attractions.
Gallery Credit: Laura Ratliff