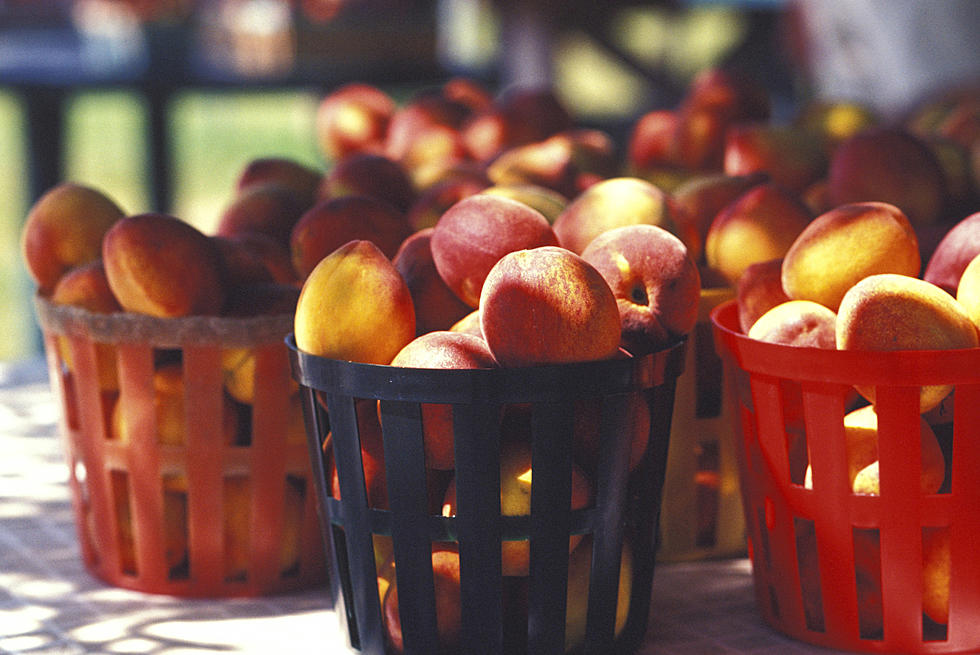 Peddler's Village Peach Festival August 5th and 6th in Lahaska, PA
Ingram Publishing
It's all about peaches throughout the month of August in Peddler's Village.
The festive month kicks off with the Peach Festival happening in the Village Saturday, August 5th and Sunday, August 6th from 11am - 5pm both days.
Bring your family and friends. There will be many fun activities and peach treats for all ages.
Food and treats
Let's start with the food and treats...usually a favorite topic.
There will be food and drinks available from local food trucks and at the Water Wheel Tent.
There will be a variety of peach-themed food and desserts, too. You can buy fresh, local peaches, peach pies from the Village General Store, peach cupcakes and other baked goods from The Lucky Cupcake Company.
The fabulous restaurants and eateries throughout the Village will also be offering peach-inspired food and drink specials. You'll be able to take advantage of these specials throughout the entire month of August.
Entertainment
The Peach Festival will feature live music and performances from a bunch of area and national musicians including Vintage Vibe, Hot Club of Philadelphia, Rendition and more.
The kids will love the magic show by Keith Crabbs, Pirates of Fortune's Folly, Lolly Hopwood and Ridiculous Nicholas.
Sidewalk Sale
I love a good sale and there will be plenty of them throughout the Village during the Peach Festival. More than a dozen of the shops will be participating, including Artisans Gallery, Best Gift Idea Ever, Body Language Company, The Celtic Rose, Chico's, Colt's Sports Collectibles, Cotton Company, Fox and Holly, JaZams, Pine Wreath and Candle, The Mole Hole and more.
Admission and parking are free. Make sure to grab some Peach Festival merch while you're visiting (t-shirts and tote bags).
See you there.
For more information, click here.
Can You Name These Landmarks? Only a True Central Jerseyan Can Pass This Quiz!
Pictured below are things you may (or may not) have seen around Central Jersey. But a TRUE Central Jerseyan can name all of them. See how many YOU can correctly identify!