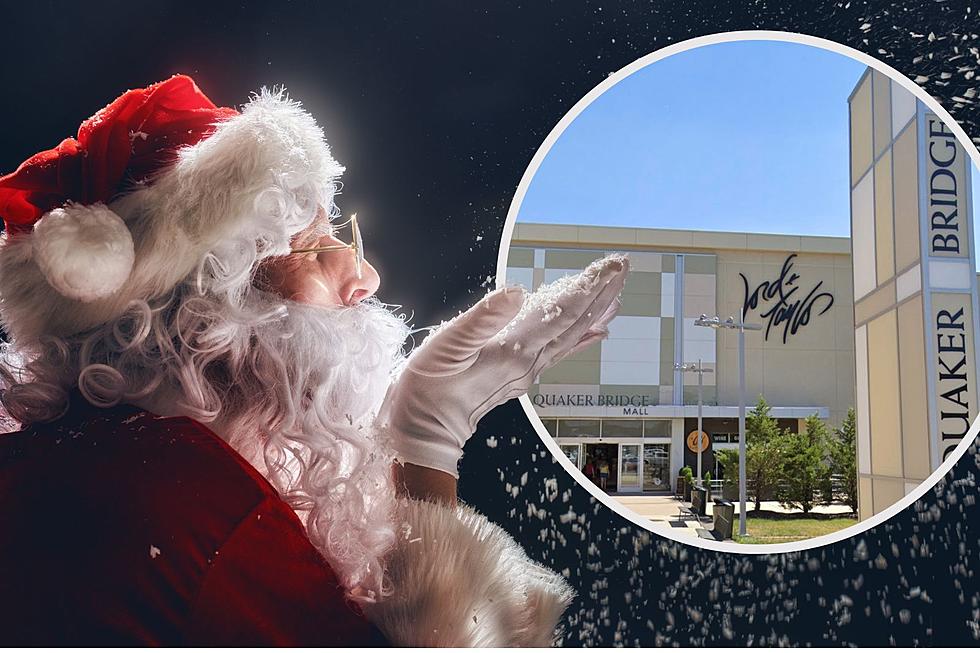 Pictures With Santa Is Back At The Quaker Bridge Mall in Lawrenceville, NJ
Google Earth / Canva
The holidays are in full swing right now and one of parent's most important events of the holiday season is officially here.
Pictures with Santa time. I am not a parent yet and have no idea what it's like to round up your kiddos on a Sunday morning, put them in their "Santa outfits" and bring them to the photoshoot, but I'm sure it takes some planning.
Planning for this sort of thing doesn't just happen overnight either. You have to get all of the kid's outfits ready and mentally prepare yourself for the crying that may or may not happen. If you live in the Mercer County area though, your favorite mall has you covered and will make this process super easy for you.
The Quaker Bridge Mall always has the cutest setup that will make for the most amazing memories or the best pictures for your holiday cards. You can get your picture with Santa and then get some holiday shopping done all in the same trip!
Pictures with Santa at the Quaker Bridge Mall officially will be starting tomorrow, November 16th and you can reserve your reservations online starting now!
The Quaker Bridge Mall is located at 3320 US-1 in Lawrenceville, New Jersey. Reserve your reservation for your pictures with Santa using this link!
A list of NJ malls where you can get photos with Santa for the 2023 holiday season
The annual New Jersey tradition is back for the 2023 holiday season, along with pet photos, special events, and exclusive sensory sessions.
More details and locations will be added as the holiday season progresses, so please check back often for updates. Malls are listed in alphabetical order.
Gallery Credit: Mike Brant
Farmer's Almanac says snow, rain expected to kick off 2024 in NJ
The latest Farmers' Almanac forecast for New Year's Day 2024 is in, and it doesn't look good for New Jersey.
Gallery Credit: Mike Brant