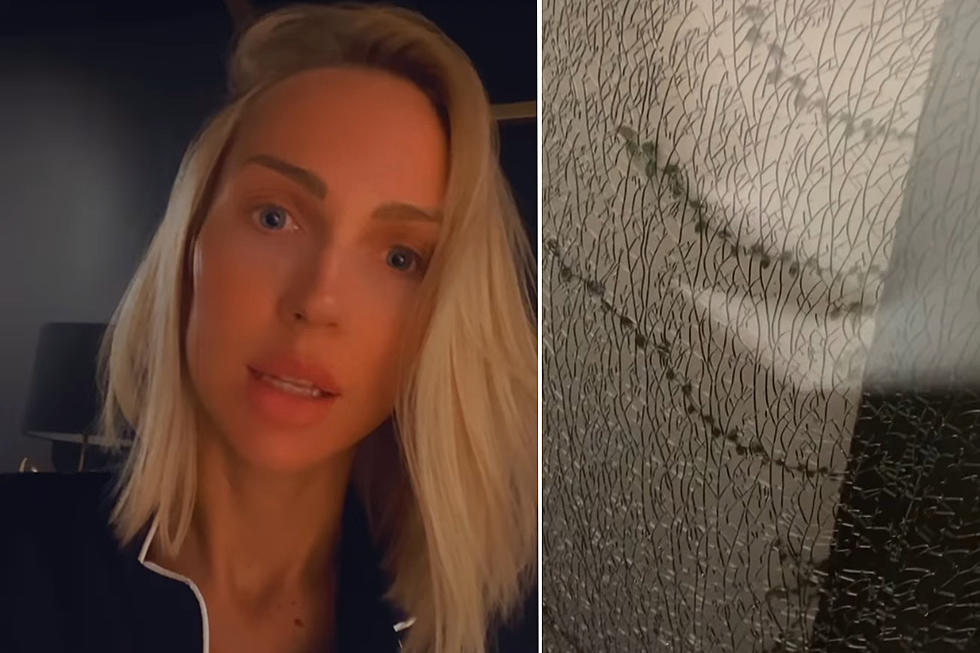 'Selling Sunset' Star Christine Quinn's Home Targeted By Armed Robbers
@thechristinequinn via Instagram
Selling Sunset star Christine Quinn's Los Angeles home was the target of armed robbers in the wee hours Friday morning (March 4).
The real estate professional, her husband Christian Richards and their son were woken up by some noise outside their home.
Quinn took to social media to detail the scary incident.
"Hey guys, so I want to let you know that we were sleeping, and we woke up to noises and the noises started getting louder and louder and we didn't know what was going on," she recalled via her Instagram Story. "We immediately checked the security footage and outside of the master bedroom there was two armed robbers breaking our glass window."
The Netflix star noted the would-be robbers never made entry into the home due to the triple-pane glass that wouldn't break.
"Our windows are so strong and we have such good security in this house that they weren't able to get in," she added. Quinn immediately called the cops, but the suspects escaped before getting caught.
The 33-year-old reality star shared snaps of the two suspects caught on her high tech home security footage, and asked her followers to help identify the suspects.
"This was the most horrifying moment of my life when we're laying in bed and there are two armed men we're watching on cameras literally four feet from me and my baby's sleeping very close to us," she continued.
Quinn lives in the Hollywood Hills above the Sunset Strip. She explained there has been a rise in home invasions in the area as of late.
"I want people to know to take this very seriously. This stuff does happen in L.A. It's happening all the time and I don't know what would have happened if they would have been able to get through that glass because they would have reached our bedroom, and they would have probably shot us," she said. "So, I want you guys to know to be really safe out there."
Quinn's rep told Fox News she and her family are "safe but shaken" after the spine-chilling incident.
Celebrities With Terrifying Stalker Stories