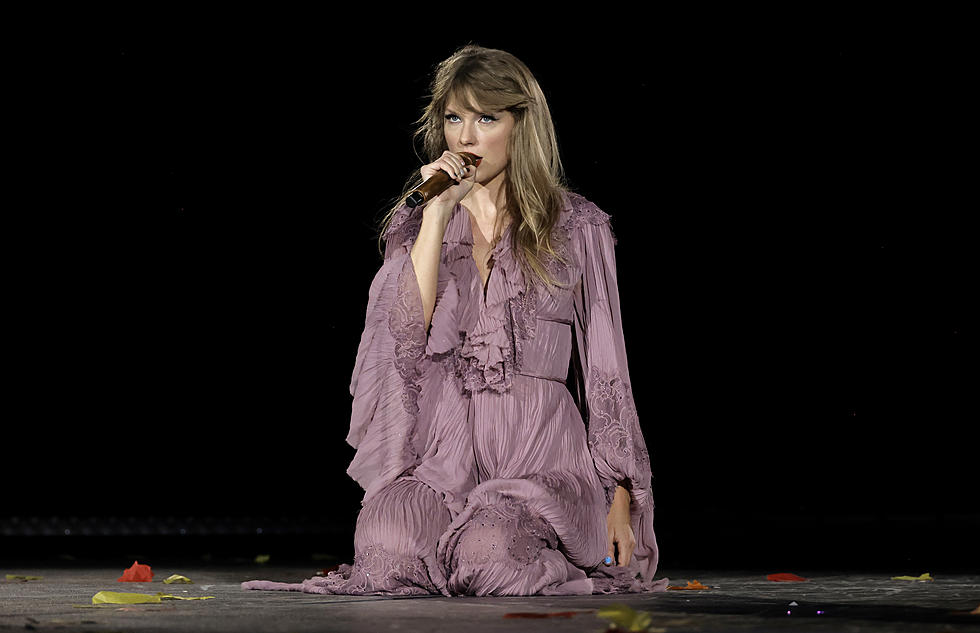 Here's When Taylor Swift & The Eras Tour Will Hit Movie Theaters in New Jersey & Pennsylvania
Getty Images for TAS Rights Mana
Taylor Swift is bringing the record-breaking The Eras Tour to movie theaters nationwide this fall.
"Taylor Swift: The Eras Tour" concert film will be released in the United States, Canada and Mexico this fall. Opening day is scheduled for Friday, October 13 (of course).
It'll be shown exclusively at AMC Theatres nationwide.
Tickets for the initial showtimes immediately went on sale following Taylor's announcement on Thursday morning.
We have more information about buying tickets posted below. 
"The Eras Tour has been the most meaningful, electric experience of my life so far and I'm overjoyed to tell you that it'll be coming to the big screen soon 😆," Swift posted on Instagram Thursday.
How Can I Get Tickets to See Taylor Swift The Film in New Jersey & Pennsylvania
If you were disappointed about the process of getting tickets to see the Eras Tour when it came to Philadelphia or New Jersey this should be MUCH easier to get tickets to a showing.
In fact, AMC Theatres promises that the film is going to play at every location in New Jersey or Pennsylvania a minimum of four times a day on Thursdays, Fridays, Saturdays, and Sundays through its initial engagement.
This means that EVERY AMC theater in Pennsylvania and New Jersey will show the movie. You should be able to get tickets easily. Click here to purchase tickets. 
Tickets start at $19.89 (plus tax). Tickets for kids and seniors are priced at $13.13 (plus tax).
It'll also be shown on many of their IMAX and Dolby Cinema screens so Taylor will really come to life on the big screen. Click here to learn more. 
AMC Theatres Prepare for Rush of Swifties
Fans rushed to the AMC website on Thursday morning to snag tickets, but AMC said they're prepared for the likely record-setting sales.
"The entertainment company also revealed they had increased their ticket server capacity to handle over five times more traffic than "the current record for the most ever tickets sold in an hour," AMC said in a statement on Thursday morning.
So far, we've seen positive reports online from Swifites who say their purchases have gone through for tickets.
SPOTTED: Celebrities Having a Blast at Taylor Swift's Eras Tour
Let's take a look at all of the famous Swifties that were spotted in the stands.